Where can you find a deep fried mars bar?
2015 is the Year of Food and Drink in Scotland. We're trying to promote the quality of the food and drink products to be found in Scotland. Needless to say, we are not shouting loud and proud about the Deep-fried Mars bar. However, they do say that all publicity is good publicity. Perhaps it is a good thing to know where your traditions/recipes come from.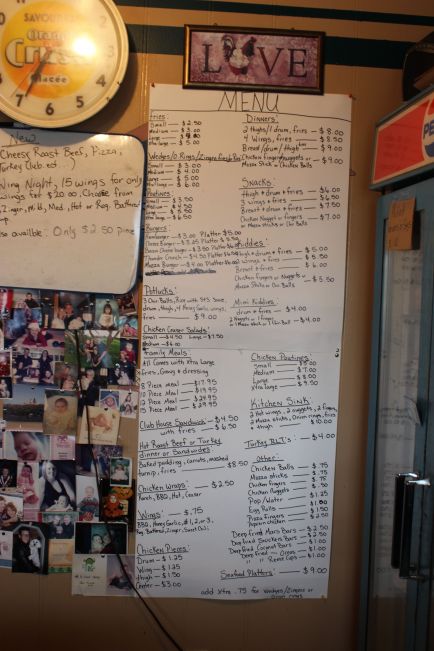 This photo was taken by Andy Hyde, a previous client on several of our hiking vacations in Scotland., It's not Scotland but a takeaway in a remote fishery on the Atlantic coast of Newfoundland. Take a close look at the bottom right hand corner! You'll also find they've refined the deep fried confectionery theme to include Oreos too.
HISTORY OF THE DEEP FRIED MARS BAR
The dish is said to have been created at a chip shop in Aberdeen in 1995, though these days is often found in the Glasgow area. The deep fried mars bar has never taken off as a mainstream item that all chip shops supply. It will never take the place of "fish 'n' chips" in the heart of the Scottish people – though if you want to seem truly Scottish you should ask for a "fish supper" when making your order. Read more on Wikipedia
The deep fried mars bar is not endorsed by Mars who said "deep-frying one of our products would go against our commitment to promoting healthy, active lifestyles."
ON THE MENU?
We don't have a deep fat fryer at Fraoch Lodge so have never been able to supply the above delicacy to our guests. Somehow they've never felt deprived and have always seemed happy with the food we have produced for them …
USEFUL LINKS
Year of Food and Drink – what's on the menu from the Herald
Top Restaurants in the Aviemore area – where to go for a fantastic meal out
Seasonal produce in Scotland – a produce calendar