Please read our policies regarding COVID-19. Click
here >>
Self Guided Cycling Holidays
Mountain Biking in Scotland Holidays
Whatever your passion for mountain biking in Scotland, be it on-road or off, there's such a range of opportunities here in the Cairngorms that it is a must visit.
Read the full description...
At Scot Mountain Holidays we have made it easy for you to explore to the utmost by providing a range of trips including all the logistics to make mountain biking in Scotland an amazing experience, and relaxing for everyone.
Mountain biking in Scotland, particularly in this area, is natural, not man-made. There's an extensive network of mountain biking trails suitable for all ages and abilities. If the routes are planned carefully, there are some of the best cafes and cake shops in the world along the way, including "cake o'clock" here at Fraoch Lodge.
You can be as independent at you want to be. Plan and research the whole experience yourself, utilising social web sites and forums online, then make the most of our extensive local knowledge and book one of our mountain biking in Scotland packages below. You'll benefit from accommodation facilities like a lockable bike store, daily weather forecasts, a purpose-built drying room and wash-down area, as well as pick-up/drop-off service; "cake c'clock"; route planning and detailed maps all organised for you.
Try mountain biking in Scotland for an experience to remember. You'll love it!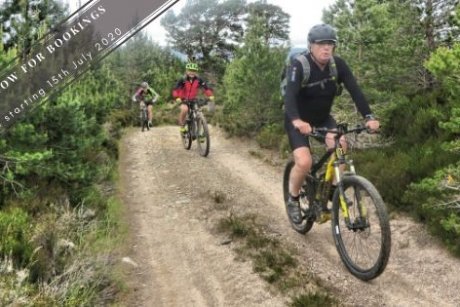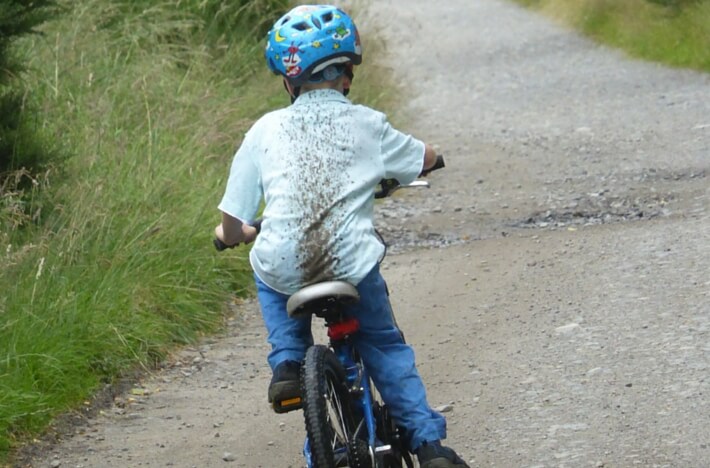 Mountain Biking Scotland
Mountain Biking Scotland doesn't have to be synonymous with world cup downhill events like in Fort William. There is also a plethora of natural trails criss-crossing the countryside suitable for everyone from the wee ones on their balance bikes, to the most hardened mountain biking aficionado.