Tips for the winter season: How to protect your phone from the cold
The picture above was taken on a phone. We are all heavily reliant on our mobile technology these days and this includes those of us who love the outdoors. Unfortunately as we've all discovered to our cost cold weather and mobile phones don't always mix. A solution is needed on how to protect your phone from the cold.
We all love to record our exploits, take panoramic pictures and videos. None of us want to carry the extra weight of a camera as well as our phones. What has often happened to me is that as soon as I take my phone out to take one picture or one short video, it dies. The worst thing which can happen is when your phone dies on you, after all as well as being your camera, it is often your emergency contact. Sometimes it will revive in a pocket close to me; sometimes it has to be warmed through and recharged at home.
If you use an iPhone though, take extra care as generally the reports we've been receiving are that they are considerably more temperamental in the cold. Samsungs seem to be anecdotally better. (See comments below from the Facebook group.)
Top tip: Don't try and power up your mobile phone until it has warmed up again as this could damage your battery further.
Advice from Facebook group: Scottish Hillwalking and Wild Camping
Had my Samsung s7 up in the hills at the weekend, -8c, lasted from 7am through to the evening, tracking gps and taking loads of photos. Over a year old, no full body case, kept it in an inside pocket, turned off data/wifi
Changing the phone won't help really, they all suffer from cold. -10 on the pentland hills caused my Samsung not to work.
Make sure you get full body case for insulation
My iPhone worked perfectly all day in -8. I just keep it warm in my fleece pocket. Flight mode helps too.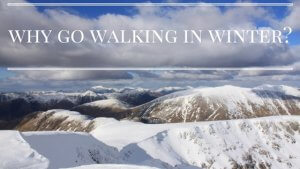 Possible solutions:
Saltcases are a new company who are utilising NASA technology to protect mobile phones, tablets etc from extreme temperatures – both hot and cold. They claim it is the "best iPhone SE case on the market – with NASA technology that fits in your pocket"
The strap line is: "Salt cases – for the outdoor adventurer in all of us…even if that just means lounging on the beach!" Perhaps worth considering though there are no doubt cheaper solutions on the market and they are currently only made in the US. Despite free international delivery – you'd still need to wait a while for yours to arrive.
"I usually have my phone in a pouch with a couple of hand warmers lol….. not bought any this year yet  😂"
[amazon_link asins='B00N3X3JLI,B000YF3DUA,B009ZWDF56,B01M5IHHJU' template='ProductCarousel' store='1603-8102-0783′ marketplace='UK' link_id='3d7d021d-e01f-11e7-9c0d-d1442e46833c']
"I use a child's woolly sock as a cover and have extra power in the form of a cover gives 4 charges keep phone on an inside pocket never had any issues."
Here's s solution to the odd sock pile which always seems to accumulate over time.
powerpack/powerbank – don't forget your charging cable
"Just take a portable battery charger with you next time and you're sorted. No more phone blowouts! (Even more important if you ever need it for an emergency).
Edit: Oh yes, don't forget the charging lead. 😄👍"
"Keep it in your inside pocket and get a power pack for back up."
[amazon_link asins='B019GJLER8,B0109PYRE0,B00MWU1GGI,B007TSRDCO' template='ProductCarousel' store='1603-8102-0783′ marketplace='UK' link_id="]
"Get a new battery! They only last 2 or 3 years normally, less if you charge it up a lot. It's not an expensive upgrade, other than that just keep the phone in an inside pocket when you're not using it and that should help. Most batteries lose power much more rapidly in cold weather conditions, camera batteries too, it isn't just an iPhone issue!
All batteries suffer in the cold, even with a good charge they cannot supply the power needed. Keep a spare fully charged in your pocket."
Scot Mountain Holidays runs a number of trips throughout the year. We particularly enjoy running trips in the winter in the Highlands of Scotland. If you'd like to explore the winter in Scotland please take a look at the trips we have to offer
Helpful articles:
Cold weather testing on the Samsung Galaxy s6 Edge
Can your smartphone stand the cold?
Does freezing weather make your phone die?
Are smartphones affected by the weather? 
Sub-zero smartphones: which devices can bear the cold? [Infographic]
Thanks to the following people for their helpful advice on Facebook:
Mike Duguid, Scott Dowding, Bruce Macaulay, Martin Sloan, Keith Briggs, Terrence Thompson, Mike Kochalski, Allan Jamieson, & Nick Cole