GUEST BLOG: CHOOSING ADVENTURE TRAVEL INSURANCE
Are you struggling to find the right travel insurance?
When it comes to planning an adventure holiday, we often overlook the hidden gems of the UK. Here in Scotland plenty of adventure is on offer;
from hiking and mountaineering

to biking and family adventures,

there's something for everyone.
Whether this is your first adventure holiday or you're an avid explorer, you need to make sure you have the right travel insurance. Making sure you have the right travel insurance will ensure you are able to enjoy your trip. You'll have peace of mind that should the worst happen – you will be covered.
Many believe travel insurance is solely for overseas holidays. Unfortunately even in the UK there's still a chance you may need to cancel the trip or return home early. The cost of a UK adventure holiday can soon add up; what with the travel expenses, accommodation, food expenses and excursions. You'll want to make sure you protect that investment.
Understanding travel insurance
The guys over at Travel Insurance Explained understand how tricky it can be to understand the jargon of the travel insurance industry. They have given us some key points to look out for when buying a suitable adventure holiday policy.
Most policies will offer cover for pre-booked UK holidays of two nights or more. Usually these include cover for cancellation, medical expenses and personal possessions as standard.
TIP: When selecting your policy, make sure the cover level is suitable. If you have paid £1000 per person for your holiday, then the cover level should match this. If you chose a policy with an inadequate level of cover you could find yourself out of pocket. Should you need to make a claim most insurers will only pay up to the stated cover level.
So, how about covering the activities? Under standard travel insurance a select number of activities will be covered, and most policies will allow you to add on those that are slightly more dangerous for an additional premium.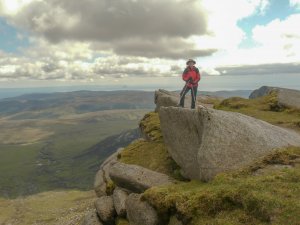 Restrictions on adventure travel insurance
It is important to note; most policies will have a height restriction on certain activities. For example, mountaineering up to 1000m may be covered as standard; however, climbing higher could require an additional premium. Likewise, leisure cycling may be covered but off-road biking may not. Always check with your tour guide to make sure you are aware of the heights and activities you will be participating in and if you are unsure, call your travel insurance provider to clarify the right level of cover.
Generally speaking, standard travel insurance policies will not offer cover for sports equipment. Having said that, there are more specialist sports travel insurance policies available or you could simply look for a company which offers a 'sports equipment extension' for an additional premium.
If this is something that is not offered by your policy either look for one that will cover this or check your personal possession cover on your home insurance. We always recommend checking your policy wording carefully to make sure you are buying a policy that covers all your needs.
Once the travel insurance is out the way, you are free to enjoy your break and truly get your teeth stuck into some adventure – enjoy!