10 top tips for hiking: How to prepare for a Scottish hiking challenge (updated)
The challenge of hiking in Scotland can be underestimated. Below we've given our top tips for hiking in the Highlands of Scotland. The mountains here are not the giants of Everest or the 4000m peaks of the alps but they are mountains nonetheless. Only the roots remain of what were 7000m peaks in geological history; but they are still a challenge to conquer and offer rewarding vistas to rival those abroad.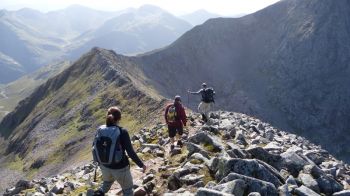 1. Don't underestimate the mountains
Scotland's highest peak,Ben Nevis is a mere 1309m above sea level, but the route starts from sea level and ascends all the way to the summit. A climb/hike of 1000m ascent is a good long day out in most people's estimation and should not be attempted unless you are fully prepared for a mountain day with over the ankle walking boots, extra layers of clothing, waterproofs, food, water, map and compass.
2. Build your stamina
Mountain days in Scotland can involve long routes taking 8 or more hours to accomplish. The Cairngorm 4000ers trip which is run by Scot Mountain Holidays involves one day out whereby the bottom of the mountain is accessed by mountain bike to give at least a small chance of returning to base before dinner. Therefore to make the most of your time during you challenge, you'll need to prepare beforehand by stepping up your fitness regime to build your stamina. Most challenges will last for more than one day, hence your fitness regime will need to take place more than one day of the week.
Try to make the time to walk to work or get off the train/bus early to walk part of the route.
Cycle to work if this is an option.
Get to bed a fraction earlier so you can build in more time at the beginning of the day to exercise before work.
Training for a mountain challenge is not the same as training to compete in a triathlon event, but preparation is still the key to a successful challenge.
When in the gym use the treadmill on the highest gradient possible. Not only will it stand you in good stead for your mountain challenge but it also burns calories at the most rapid rate, according to the treadmill's onboard computers.
3. Book your transport as early as possible
Travelling up to Scotland is not always a cheap option. To get train budget train tickets you either need to know you're planning to travel 12 weeks in advance; be in the right place at the right time to see a special offer or win a competition; or have a railcard. Booking rail tickets close to your time of travel can add significantly to the cost of your trip.
Flights to Scotland are available from budget airlines like Easyjet and Ryanair, but again the price can vary considerably as there is less choice for flights directly intoInverness- though you could always try linking with flights into Edinburgh.
4. Use a guide if not experienced in mountain trekking
A guide will know the local terrain like the back of his or her hand. They'll be able to keep the pace on track, regulate breaks etc so that the day does not extend too late into the evening, it's their responsibility to manage the group and they'll have all the necessary emergency equipment and contacts.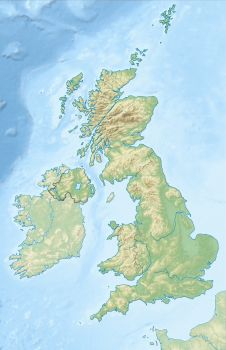 5. Check the mountain weather forecast
The best sites to monitor are:
The Mountain Weather Information service: www.mwis.org.uk
The Met Office: http://www.metoffice.gov.uk/public/weather/mountain-forecasts/east-highlands#?tab=mountainWarnings
The Rain Radar: http://www.bbc.co.uk/weather/2635167
If you also monitor the web cams in the week leading up to your trip it'll give you an idea of what to expect on the ground. For the Cairngorms the web cams are:
6. Pack for all weathers
The weather in the UK, and particularly in the Highlands, is maritime and not continental i.e. it is constantly changing. When people say we can have 4 seasons in one day, they're not joking – particularly in the spring one minute it can rain, the next snow, the next glorious sunshine … just don't expect weeks of glorious sunshine; if we did, then Scotland would not be so beautifully green and lush. Always a good idea to have a warm hat and gloves at the bottom of your bag.
7. Make sure you take plenty of water
You can top up your water bottle from the streams on most of the hills in the Highlands as the water is potable. Dehydration is one of the most insidious hazards dangers in the hills.
8. Pack emergency food supplies
In Scotland there are no alpine style mountain huts where you can stop and pick up provisions. There used to be a lot more emergency huts but they have never had wardens or been stocked with provisions. Hiking in the hills here in theUKmeans that you need to be self-sufficient and be prepared for any emergency. This is a philosophy we Brits take abroad when we hike so you can always spot us in the Alps. We're the ones with the huge rucksacks with all our emergency supplies as opposed to many of the European hikers with their tiny packs relying on the huts for supplies.
9. Choose the time of year carefully
May and September are when we have the longest days and most reliable weather in the Highlands of Scotland. Mid summer has it's own hazards even if summer thunder storms are less common than in theAlps. We have midges and ticks to contend with in the summer particularly if the weather is still and you are on the west coast (Glen Coe and Skye are hot spots.)
10. Use a 1:50,000 map
You'll be able to fit your route on to one side of the map and not have to readjust the map part way in to your route.
Guided Challenge possibilities in summer
Not only do we climbBen Nevison this challenge but we do it by the most spectacular and challenging route including the Carn Mor Dearg Arete with stunning views of the cliffs which make upBen Nevis' north face. We also ascend Cairngorm via the overlooked north ridge and visit the popular winter climbing venue of Craig Meagaidh also known for it's long cliff-face. The final route is on Ben a'Ghlo.
All routes are strenuous on their own so fitness is a priority for this trip
Climb across Scotland's rooftop, the highest, most extensive area of mountain plateau with an average annual temperature of zero degrees. This is a challenge you can build into as the longest day is generally the last day of the trip but is bi-modal due to the length of the route. Only the fittest of people attempt this challenge. You must be capable on a mountain bike.
Ascend the classic mountains in the Torridon range. An area of the Highlands which is greatly under-rated, perhaps by it's proximity to Skye, Torridon has really to be seen to be amazed. Glen Coe, with its dramatic history, and Skye, by reputation and movie fame, receive a far higher number of visitors, but the scenery in Torridon can certainly hold its own in this company
Forthcoming challenges  – Britain's Everest (TM) ,
in partnership with Walk with the Wounded
Please enquire directly with Andy for details of this trip. It is currently designed to be undertaken by a team of 4 but if you think you can accomplish it on your own by all means give Andy a call. You will ascend the height of Everest over 8 days in the Highlands of Scotland.
Tentipi weekends
Please enquire for details. Current top destination is Knoydart. Perfect for a sleeper weekend – long weekend would be best to make the most of the opportunity. Hot shower facilities also supplied.
Recommended reading: