6 Top tips for a sprightly Spring
1. Get outdoors and work up an appetite for all the Easter treats which will be on offer.
Dust the hiking boots off, get those kids kitted out (they might have grown out of last year's hiking gear) and come to the Cairngorms National Park. The snow is now on the retreat, meaning fewer opportunities for sledging, but instead the wildlife is on the move and all those lower level routes have opened up. Plus Loch Morlich and it's beach will become quite an attractive proposition for a sit down or a meander from now on.
Loch Garten will welcome the return of it's regular Ospreys, EJ and Odin, any day now. There are walks a plenty in and around the reserve from a walk suitable for even toddlers at Loch Mallachie to a longer circular route near Forest Lodge or a traverse through to Glenmore if you're feeling braver and fitter, which can also include an ascent of Meal a'Bhucaille, but perhaps more suited to those with bi-modal transport (mountain bike and hiking). For full route options email or phone Andy to discuss. Alternatively chat to him during your stay at Fraoch Lodge and/or read our extensive collection of routes in the hiking folder. Pre-visit route info available from WalkHighlands.
2. Head to Fraoch Lodge for a free Easter Egg hunt
followed by some geocaching in the woods. Walking and mountain biking options available.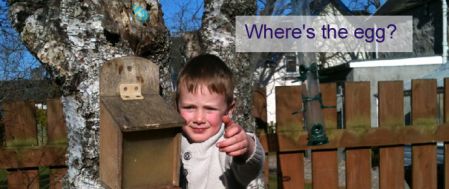 3. First Bar BQ of the season (Easter Monday) –
a bring your own dish to join the feast where we'll provide the charcoal and co-ordinate the offerings. Please call to book.
to explore some of the lesser known routes to spectacular viewpoints in the Cairngorms.
Scot Mountain Holidays is running Hidden Cairngorms over the Easter break in 2015. This trip visits the Cairngorms National Park from unexpected viewpoints and gives you an all-round introduction to the area from all points of the compass. The places we'll be visiting should offer some unexpected wildlife sightings from Capercaillie to reindeer. We'll also be heading high into the Cairngorms for spectacular views across the last of the spring snow. We'll probably still need to wrap up but there is some real strength to the sun at this time of year, so watch out for sunburn too.
This trip is not suitable for hikers under the age of 14 or hikers with dogs. For those families with younger kids, you might want to take a look at our Cairngorm Discovery itinerary towards the end of the Easter holidays which includes some hiking but also some mountain biking, wool spinning, pot making and weaving. A wee bit of something to keep everyone interested. For a family of 4 we can run this trip to order, depending on our commitments. Pre-booking advised.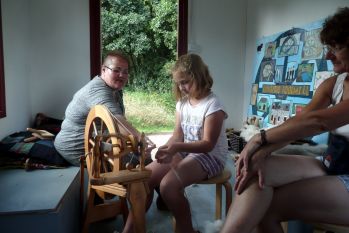 5. A full day's worth of attractions now open:
Landmark Forest Adventure Park – Highland Folk Museum – Cawdor Castle – Urquhart Castle – Culloden Battlefield – Clava Cairns – Johnston's of Elgin (woollen mill and visitor centre) – Elgin Cathedral – Braemar Castle –
For suggestions on which sites to combine and how to make the most of your day please refer to the following blogs we have written about suggested tour options based at Fraoch Lodge
A tour through Speyside – visit the sights and sounds of Speyside, which are not entirely related to whisky
A whisky tour – Speyside whiskies only but capped off with a visit to the Cooperage where the barrels are made, which are an integral part of producing whisky. You've not really done a "whisky story tour" unless you've also visited there, instead you've just probably experienced a whisky tasting or whisky distillery tour.
A tour through Royal Deeside – based at Fraoch Lodge (and further afield)
The Loch Ness visitor tour – end March 2015
For mountain bikers – cafes of the Cairngorms (coming in May 2015)
For day walkers – possible pub walks in the Cairngorms (coming in May 2015)
6. Tour days –
all attractions now open – winter opening hours a thing of the past
Self-guided options from Fraoch Lodge: Loch Ness tour – Speyside Tour – Highlander tour – Outlander tour – Tartan tour – Deeside Tour
Guided explorations and introductions: Highland Adventure – Cairngorm Discovery – Get off the Beaten Track
Please don't hesitate to get in touch if you'd like some advice about what to do in the area. There's a lifetime's worth of hiking opportunities and nearly as many alternative things to do, so if not everyone in the family if active in the outdoor sense, don't let that stop you exploring the Cairngorms. A one night stay really isn't enough to see anything. We could easily fill up a week or a month. Contact us for help planning a tailor-made adventure or take an off the shelf package.
We hope to catch up with you in the Cairngorms this year.
Rebecca and wee Gregor – the scouts