Get off the Beaten Track with Scot Mountain Holidays
In May 2015 we were asked to organise a trip for 2 days and 3 nights which had to end at the Craigellachie Hotel and needed to include a hike in the Cairngorms National Park.
We ran a tailor-made trip including a guided ascent of Ben Macdui, which was far more than could have been accomplished without Andy's guidance. Even in May the temperatures on the high Cairngorm plateau are not much above freezing level. It is essential to wind proof clothing and plenty of warm layers. Fortunately Andy always has spare clothing to loan to walkers in his group and though his supply of hats may not be too flattering, at least they are warm.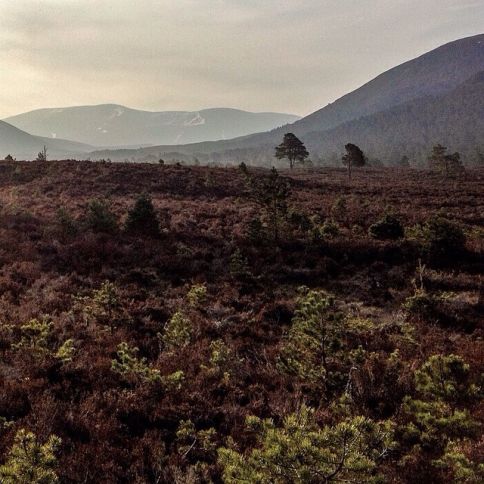 On day 2: Diana and Ted walked through to Aviemore along theSpeyside Way, one of Scotland's waymarked long distance routes. This was a contrasting walk with the previous day on a wide relatively level track facing the mountains they had been exploring the previous day. A wee bit of a warm down walk was needed after the exertions of the previous day.
On day 3: we had very limited time before meeting up with some of the wedding party at the Craigellachie Hotel for a private whisky tasting at the Macallan distillery. Fortunately we left promptly and headed straight out to Culloden Battlefield visitor information centre (Diana was anOutlander fan, keen to see the battle sight and experience some of the atmosphere).
We also hit the Speyside Cooperage to see the Coopers (who make the whisky barrels) at work. The Cooperage is only around the corner from the hotel, but would still have been a wee bit of a challenge to get to on their own.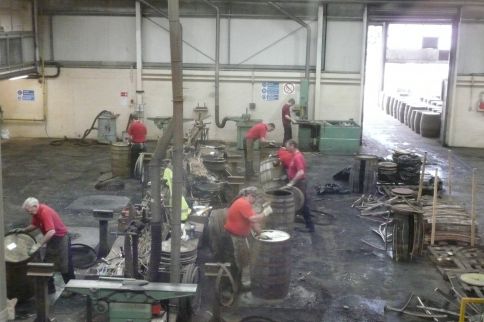 Without the help of Scot Mountain Holidays, Diana and Ted may well not have been able to hike to the summit of Ben Macdui, despite their previous hiking experience in the States. They would also probably have needed to hire a car and may never have got to Culloden Battlefield.
Vacations organised by Scot Mountain Holidays
Self-guided Mountain Biking breaks
Useful links for planning your trip to Scotland
Email us if you think we can help plan your vacation in Scotland – we can hit all the Highland hotspots and include some off the beaten track surprises you might not know about.
For inspiration check out our Pinterest board and our Flickr account.