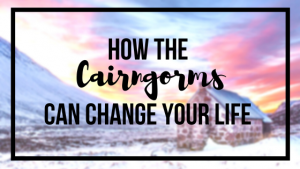 by Tezhara Mae Reynolds
These thoughts on how to appreciate nature which surrounds her were recorded by Tammy prior to the COVID-19 pandemic. They should still resonate with many and may even have more relevance now we've all been forced to step back from seemingly busy lives and "stay at home to save lives".
After travelling down south for Christmas last year, I came to the staggering realisation about how much living in the Highlands has changed my life. I say to myself: "Never compare" but it's something you can't help. If when you go away, you instantly start missing home, you know you're living in the right place.
For me, there is magic in the Highlands. Most of you may find this dubious, but in an area where mobile reception can be a luxury and saying hello to people that pass you is almost a necessity, it's easier to focus on what's going on around you. You become more aware of how much worldy things don't really matter so much. Your thoughts can slowly, and peacefully get themselves into some sort of order.
As I said, magic.
Turn off and tune in
I guess the point I'm trying to make is that if we let go of our devices, we can discover more than enough time to be creative. Being in the Cairngorms has helped me realise that though I come to be reliant on these gadgets, that I can also find the time to let them go and look up. There is also joy to be had in writing with a pen; painting, knitting, cooking … loads of more productive skills that many of us rediscovered during lockdown. Lockdown has also reinforced the value of nature, and the outdoors. Many more of us have taken the time to explore by bike or on foot under travel restrictions – long may that last.
Don't get me wrong, I am not denying the fact that technology is the way forward and that ignoring it would only hinder myself. I love the creations we humans have made over the years and how truly incredible they are, but we should also come to open our eyes to what's already been made around us. We're so closed in four walls of either an office or our own homes that we forget how we're actually able to live in the most primal sense of the word.
We breathe air that trees make, we eat food that comes from the soil of the ground, we drink the water that flows from our streams and into our taps. We have a beautiful world and we shouldn't ignore its beauty.
How to appreciate nature
I am so lucky to live in a place where I am constantly reminded of nature's beauty.  Yes, the weather can be a bit drab, but it is one of the main reasons that I feel changed and challenged by the area.
There are some negatives to exploring the great outdoors. I don't know when the last time was that you felt truly uncomfortable. Do you remember the wind biting at you with every gust? Was the rain drenching you down to the bone and the pain in your feet is threatening your very happiness? Though it may seem miserable in the moment, strangely enough this is not what you remember and talk about at the end of the day. It is through the discomforts of walking up these hills (where those experiences can easily happen) that I come to realise that we are not made of glass. We are not as fragile as we seem and that we are more than capable of conquering pain and discomfort, and we can use that to fuel what we can do next.
It is when we do something out of our comfort zone, (and believe me, it is well and truly out of my comfort zone,) that we tend to only remember what we've learnt and the good times we shared with those who we did the adventure with or to those who ask about it. We tell them how hard it was and how far you've had to walk, but there you are, standing next to them. You survived all that hardship and you're telling your tale… and they admire you for it.
How to be comfortable with yourself
I have found that my confidence grew through the admiration of others. Then being comfortable in my own skin became easier and easier. I pushed myself to know where my limits are. Now I am not jealous or envious of those who do more or do less. I have come to see that there is no such thing as competition when it comes to living and challenging yourself. The only enemy you have is  your own mind.
But then again, this may not be for everyone long term, and I get that, but there is no denying that everyone needs this kind of time for themselves as well.
I've come to stop putting people, especially myself, in boxes with labels on them. We're just people, going about our own lives. We put ourselves in labels in order to truly tell ourselves that we belong somewhere and that we're not alone. If we were all the same, this world would not be what it is today. Yes, it's pretty messy sometimes but in the grander scheme of things, we only truly want one thing. The freedom to express ourselves in our own unique ways.
Conclusion
The Cairngorms has taught me all of this. You see, nature doesn't choose who it teaches. She (nature) will let anyone and everyone know of her wisdom if you only give her the respect she requires. It is scary, but also magnificent. It's intimidating but also majestic. It's as if the hills I've come to see almost every day whispered to me to just let the reins go on my mind. I might just be crazy, but aren't we all?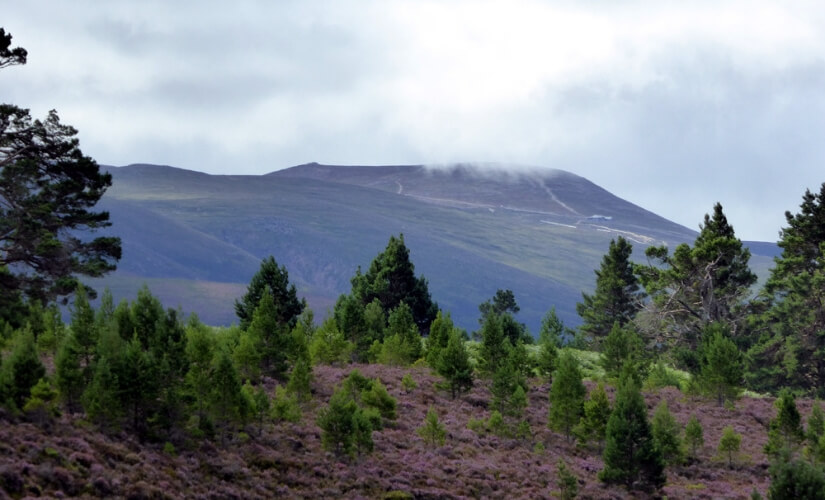 If you'd like to start exploring either your local area of the Cairngorms National Park, take a look at our advice on gear
You might also like to look at our advice on gear specific to exploring hillwalking in Scotland.