Staying warm in the winter mountains is a vital winter skill. Andy Bateman has been guiding for Scot Mountain Holidays for 21 years, so here are his 21 tips on staying winter warm and surviving the cold…
The Strategy 
1, Don't just think about putting on gloves. Your body conserves the core temperature by restricting the blood circulation to the extremities (e.g. lower limbs, hands & feet). So even though your torso may not necessarily feel cold, still think about adding an extra layer. If your core is "toasty" your body will be happy to send plenty of warm blood to your hands! If it isn't it doesn't matter how well insulated your hands are they aren't going to warm quickly. A warm torso means your hands will be far more resilient against becoming cold.
Regulate Body Temperature
2, Dress warm on the legs and regulate your body temperature by adding and removing tops. It's a lot easier to add/remove the latter than it is the former.
Maintain the warmth
3, Try and keep on the move as much as possible since this is the most effective way of re-establishing/maintaining a comfortable temperature in an adequately insulated body.
Breaks
4, Plan regular but short breaks. You will be burning energy and loosing moisture through breathing and sweating. It needs to be replaced. The first organ in your body to be affected by a lack of either of these is your brain. To stay warm in winter mountains you most definitely need your judgement!
5, Keep breaks brief – to a maximum of 10 mins. Any more than this and you can start to get chilled. I find a good balance is 80 to 110 minutes hiking followed by a 10 minute break. From stopping, eating a sandwich, having a drink, to actually being on the move again, 10 minutes is easily taken up. 
Plan ahead.
6, Rather than adding a warm layer at the exposed summit, think about doing a little before. You them have the last 5 mins of ascent to warm you back up. You may have a terrain feature to shelter behind where as that may not be an option on the summit. 
Discipline
7, Discipline is crucial! Aim to be pro active rather than reactive. Be on top of your game! The first organ in your body to be affected by the cold is your brain and you need your judgement. Don't fall into of the trap of not wanting to be bothered. Don't necessarily wait for the next up hill climb to warm you up. Cold and hypothermia are insidious. If you are uncomfortable, seek shelter if it's close at hand, stop and deal with it! 5 minutes later you'll be feeling much better. Sadly, people have died from hypothermia whilst carrying enough to probably survive. Don't let the cold get the better of you!
8, Overheating? Stop and take a layer off. Later on sweaty cloths can have a real chilling effect on the body.  
The Gear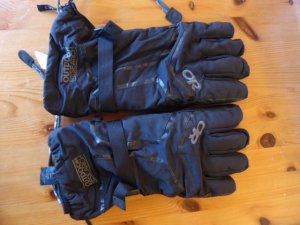 Gloves
9, Invest in a good pair of winter gloves. Don't under estimate the agony of sever hot aches! Spending £70 upwards can seem money well spent. Liner gloves keep them hygienic.
10, A spare pair of adequate winter gloves is crucial. A glove can be easily lost in the wind. An unprotected hand in Scotland's winter mountains can mean frostbite. Dachstein mitts are old school but they are cheap and they have a long established reputation of working in Scotland.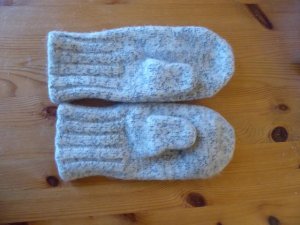 Belay/Overlay Jacket
11, Consider purchasing an overlay jacket. It's a very quick and efficient way to add a very warm layer when you take a break in the winter mountains.
Hot Drink
12, Think about packing a vacuum flask of warm drink. If you're a little chilled, there's nothing like the uplifting comfort of warm fluid draining down into your core.
Everywhere covered
13, In the coldest conditions place a neck gaiter over the mouth and breathe through the fabric. It will act as a heat exchanger – extracting heat from the expired air and using it to warm the inhaled air. It can be surprisingly effective! 
14, Wear Ski goggles (anti fog). No only do they provide physical protection for the eyes but they also help to keep the face a lot warmer.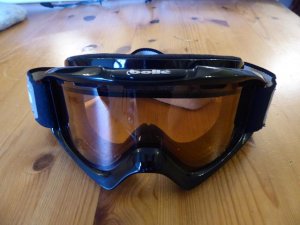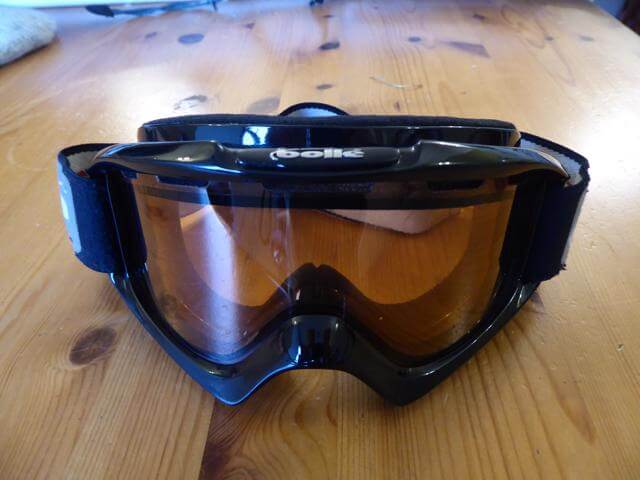 Windproofing
15, You will be often wear your waterproofs as much for windproofing as you will for waterproofing. Remember increasing wind has more effective on wind chill than dropping temperature.
16, Use the terrain to give you shelter from the wind if you can e.g. walk down the lee side of a ridge.
Footwear
17, Winter boots – Apart from the vital requirement of being adequately stiff, proper winter mountain boots will generally be better insulated.
18, Wear warm (winter) hiking socks and make sure your boots are large enough to accommodate them without impinging your circulation.
19, Gaiters – You need to make sure snow doesn't go in over the tops of your boots. It's one of the best ways to get wet (and possibly cold) feet. Generally, I'm not a great fan but in winter some type of gaiter is a necessity. Internal gaiters in some leg wear, in my experience haven't been up to the job. When interlaced with an appropriately sized conventional gaiter though, they provided a very secure closure.
Clothing
20, Some insulating (duvet) jackets have such a light drape that when you add another layer over the top the air is squashed out of the insulation thus greatly reducing their warmth. Some of them simply don't have enough insulation in them to be winter warm. I tend to carry a thick fleece that doesn't compress and still works well when wet. 
21, Wear the right fabrics. Do your research and avoid hydrophilic fabrics like cotton which looses a lot of its insulation when wet.