WHAT TO EAT FOR HIKING AND HOW TO AVOID BEING "HANGRY" – EAT TO WALK
Exploring the unparalleled beauty of the is a treat for all. But there's another sort of treat you should always consider when planning any wilderness walk or expedition – meals and snacks to set you up well and keep you going all day. What to eat for hiking and when to eat it is crucial to the enjoyment of your day out. There is nothing worse than a member of your party becoming disheartened by not having enough to eat.
We've all been there – partway through a walk and feeling tired and irritable, just not enjoying it as much as you should. That's more than likely because you're hungry – or "hangry". Choosing the right food to eat before and during your trip can avoid this issue entirely and set you up for a fabulous day's walking.
Top tips
You don't need to follow a specific diet, but there are some nutritional tips that can definitely make a difference.
First the science bit – your body needs calories as fuel, and the more active you are the more calories it needs. But not all food types are equal when eating for long term energy so it's important to choose well – and it's all about the carbs.
Carbohydrate is your jet fuel – quick to burn and providing instant energy, but it needs topping up regularly. Your body can only store small amounts of carbohydrate in the muscles and liver as glycogen, and not for very long. So although it's great for strenuous activities such as hillwalking, you'll need to bring top-up supplies as your breakfast bagel won't last for long.
Firstly make sure you eat large portions of starchy carbohydrates the night before your hike, a great big bowl of pasta, noodles or rice is ideal. Opt for wholegrain options where you can (eg whole wheat pasta or noodles, brown rice) as the fibre in whole grains provides a slower release of energy. Other good sources of carbohydrate include potatoes (with skins), couscous, beans and pulses.
And then a substantial carbohydrate breakfast will set you up for the early part of the day – toast, bagels and porridge all fit the bill. If you're a fan of breakfast cereals try to choose whole wheat options with no added sugar.
Finally, and just as important, pack your bag with a selection of snacks to eat at least every couple of hours during the day – think sandwiches, bananas, dried fruit, malt loaf and the occasional chocolate treat. These energy balls made from dates, almonds and cocoa are popular with our clients these days as they fit conveniently in pockets and do as they say on the tin. They are so delicious that they revive your spirits through flavour as well.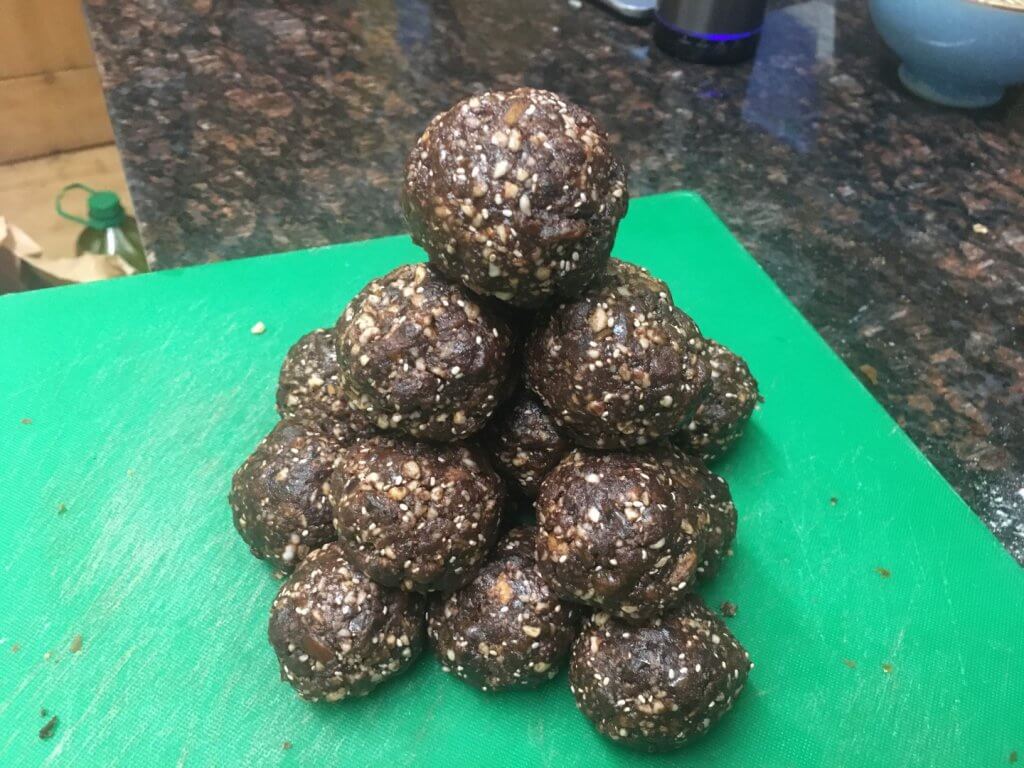 No more hangry outbursts, just a fully-fuelled, bursting-with-energy day out – all it takes is a peanut-butter-and-banana-on-wholemeal sandwich!
NB After your hike, just as with a strenuous workout, you do want plenty of protein in your meal to aid muscle recovery.
Hiking with kids is not always a fun experience but our top tips could change that around for you. Boat of Garten, Scotland is rich in natural beauty. Its rural setting lends itself to plenty of hiking opportunities for not only individuals, but also families. 
So, if you're looking to go hiking with your kids around Boat of Garten, here are 8 great tips on how to make the best of your trip:
Prep And Plan
"Every hiking trip has to be planned and prepped for," says Madeleine Walder, a travel blogger at and . "This is especially important when you bring your kids along for the trip. You'll need to plan your day with the kids in mind – when they'll be energetic, when they'll get tired, and so on."
Here are things you'll need to pack for everyone in the family:
A map, preferably a local OS Map either 1:50,000 or 1:25,000. A paper map will show a larger area than our phone screen and could prove to be a valuable back up, especially if your phone runs low on battery power. Mapping/GPS tracking apps tend to consume a lot of battery power.
2. Dress Accordingly
Next, it's important to dress for the trip. Consider the following scenarios:
Be ready for any times of rain. That's why you should bring rain clothes, in case wet weather shows up.

Make sure you have plenty of thin layers as these will give you more options for the changing weather conditions than fewer thick layers. In Spring, it is very common to experience 4 seasons in one day. 
However, no matter the hiking weather, be sure to have the right clothing, including:
Adequate hiking boots

Hats

Gloves

spare socks, AND
3. Choose Varying Trails And Terrains
Children love to explore. So, when choosing a trail, look for the following features:
For example, Frank Bruce's Sculpture trail at Insh; in Culloden Woods; Boat of Garten to Loch Garten – plenty of fallen trees to explore as it is the RSPB policy to leave fallen wood where it lies for the other forest beasties to benefit from.
Who knows? Your kids will come up with great adventure ideas when they're on the hike. With wild imaginations, anything is possible for kids. 
4. Invite Friends
Why hike by yourselves, when you can take friends along for the trip? But make sure that you check the on the number of people and households allowed to meet up.
Kids might have friends that they want to invite to the trip. So, feel free to let them invite friends over for the trip. Just make sure that your child's friend(s) are well-prepared for the trip. 
If you have a dog, then you can let them join your trip as well! But again, everyone (including Fido) will need to be prepped for the trip.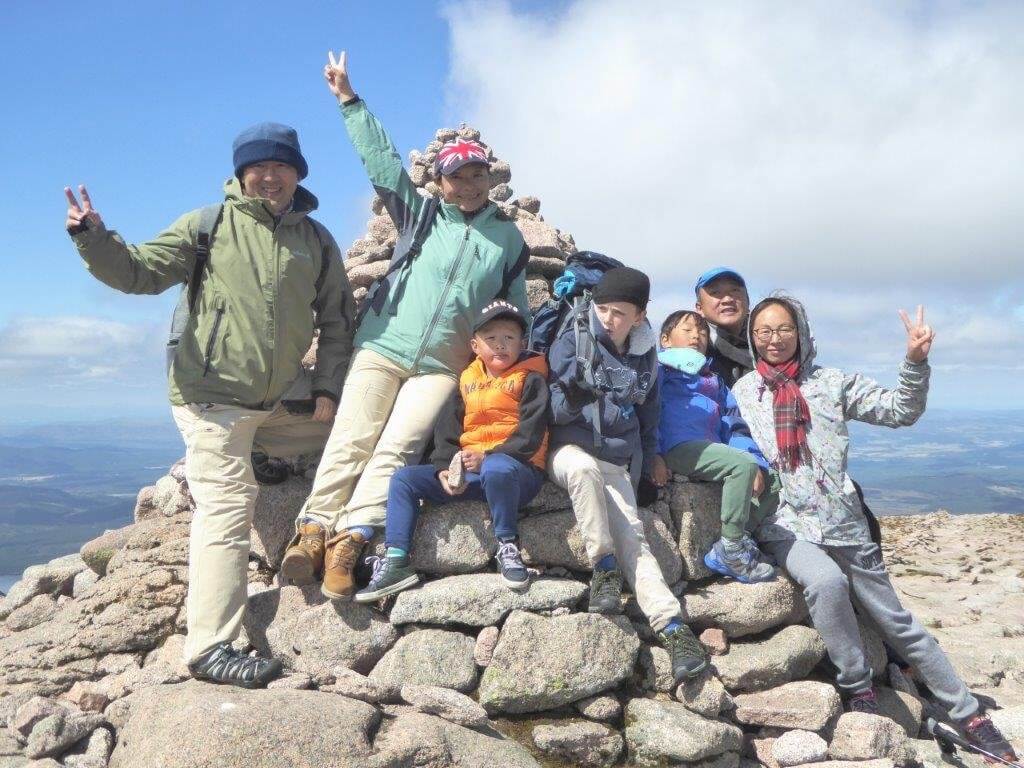 5. Take Breaks
It's natural for people to take breaks. Now, with kids, they'll need to take plenty of breaks, especially when they're hiking. Even if they start complaining that they're not tired just yet, you'll still need to have them break. 
On the other hand, kids will complain about being tired. Again, that's why it's important to plan for frequent stops.
Now, when you and the family stop for a break, don't just sit down somewhere. Also, make sure that everyone "refuels," meaning that you all take in some food and drink before continuing the hike. A snack favorite for kids is a medley of snacks, including trail mix. Wild food/foraging could become a new favourite if you're out at the right time in the right place.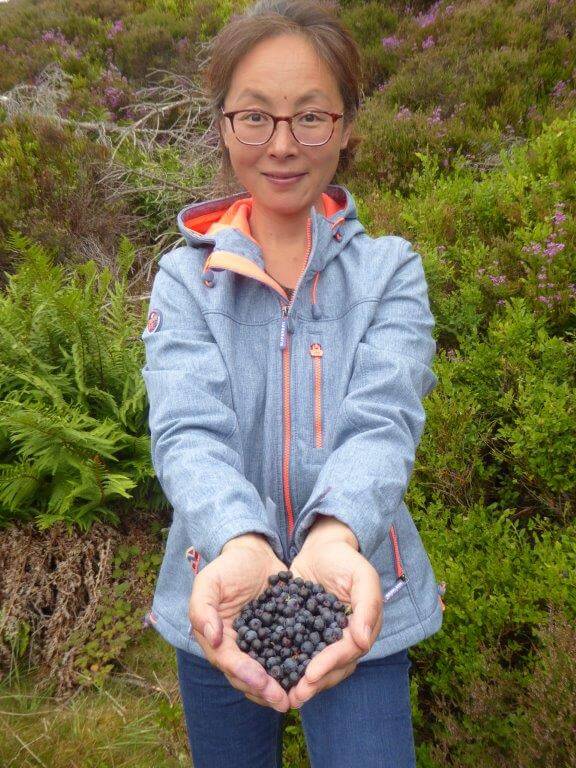 6. Be Positive
Hiking is about enjoying yourself. Although your kids might whine about something along the way, why not spin it around with fun questions like:
"What did you think about the river we saw earlier?"

"I can't wait to see the big bridge. Are you?"

"What color flowers have you seen so far?"
The idea of asking questions is to keep your child engaged, and to prevent them from feeling bored or sad.
Also, treat your child with respect. If your child is visibly tired after a while, then it's time to go home. 
7. Take It Easy
"When hiking with your kids, it's okay to relax," says Cameron O'Neill, a lifestyle writer at and . "Try not to think about the time passing by, when you don't have anything else planned for the day. Focus on hiking with the family. Focus on taking in nature, and enjoying it with your kids. Remember: There's no hurry. Take your time. Take it easy."
8. Make Hiking A Family Tradition
Family traditions create memories that last a lifetime. So, why not make hiking a family tradition?
Whether you and the family take hiking trips monthly or yearly, this family tradition is for you to create. This family tradition also allows children to embrace nature as much as possible. 
Conclusion
As you can see, hiking in Boat of Garten, Scotland can be a fun experience for you and your child. Therefore, take these 8 tips, and have fun (and be safe) hiking with the family!
If you're looking for more help and advice planning your walks in the Cairngorms, or if you'd like to try one of our ready-made itineraries please get in touch.
Top tip from Scot Mountain Holidays: Experience has also taught us that having animals along on the walk helps to motivate the kids to keep going. This was particularly the case when we were persuaded to try Trekking with a Donkey in France. We then took that experience to develop our own version into the Highland Wilderness Glamping Adventure – to create memories which will last a lifetime.
Elizabeth Hines is a writer and editor at and . She is also a contributing writer for . As a content marketer, she writes articles about latest tech and marketing trends, innovations, and strategies.
Coming to Scotland with teenagers? You might have some concerns. Travelling with teenagers can be challenging. You're trying keep them happy and entertained and off their screens for at least part of the day. Scotland's largest national park is definitely a "must" for you and your teenagers, especially in these post COVID times.
The Cairngorms offers a wonderful range of activities to tempt even the most cynical teen away from their screen. There's so much for them (and you) to enjoy in the wonders of the natural world.
General tips for travelling in Scotland with teenagers
There are a few general tips that will help engage your teens in your holiday to make the most of the beautiful Cairngorms
Involve them in the planning – show them maps, give them options, ask their opinions, get them to research and suggest ideas

Accept screen time – this is a part of their lives and keeps them entertained but more importantly connected to their friends – agree sensible ground rules

Channel their passion – if they love animals, photography, vehicles or art – find activities linked to what they enjoy
The Cairngorms offers a huge choice of activities and adventures for both you and your teenagers to enjoy – here are just a few highlights to start you off
Explore the mountains
From gentle hill walks to ascending the highest peaks, the Cairngorms are a natural adventure playground whatever your level of fitness – we've chosen some of our favourite family walks here. Or why not push deeper into the wilderness without sacrificing your home comforts on a glamping adventure, supported by your own Highland pack pony.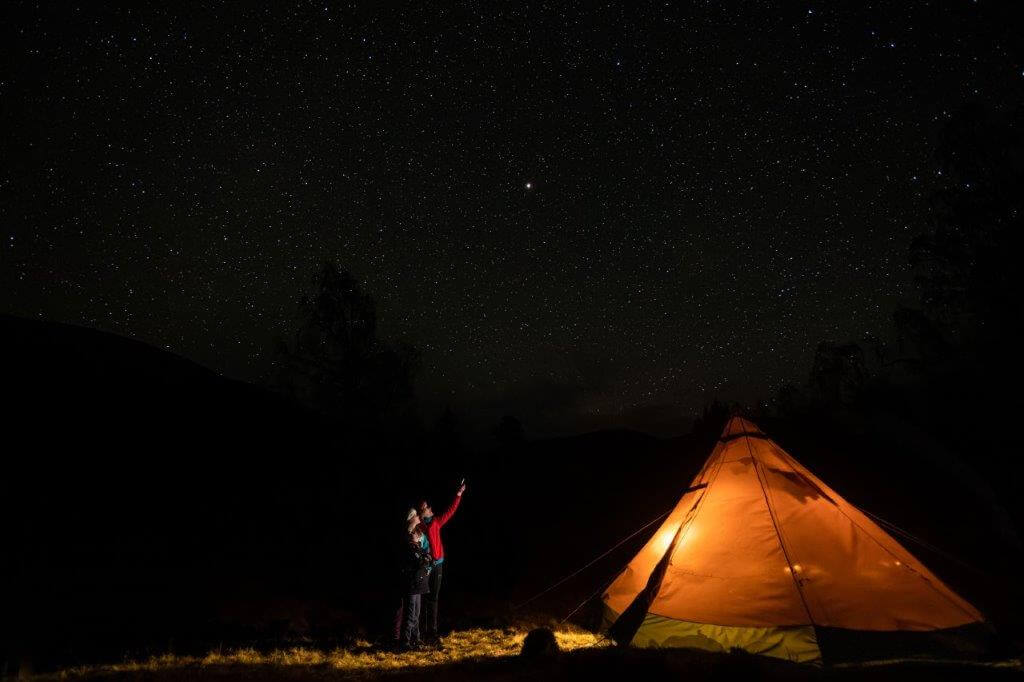 There are also a multitude of climbing options from small roadside crags and Treezone type adventures or to multi-pitch mountain routes in the Cairngorm massif.
, Kincraig
Teenagers may claim to be "over" wildlife parks and zoos, but just watch their faces as they see tigers prowling the woodland and polar bears padding across the hillside. Add wolves, red pandas and snow leopards into the mix and even the most cynical teenager will rediscover their sense of wonder at the natural world. With a combination of in-car safari and on-foot animal trails, the Highland Wildlife Park is a fabulous day out for the whole family.
For variety and exhilaration, Rothiemuchus is hard to beat. The estate has a wee bit of everything. You can go fishing or use their bespoke hides to take spectacular wildlife shots. Or for adrenaline junkies try the quad bikes, river rafting or gorge walking. There's something to satisfy even the most demanding teen. Combining the great outdoors with great activities is the perfect way to enjoy time outside as a family.
Watersports
With both Loch Morlich and Loch Insh within 30 minutes drive of Fraoch Lodge, even if you don't have your own gear, there are plenty of chances to try a bit of kayaking, sailing or SUP (Stand Up Paddleboarding).
The northern Cairngorms are also surprisingly close to the beach, particularly if you include Loch Morlich beach. You can also visit the sea and go dolphin spotting within an hour's drive.
Mountain Biking
Trail centres and natural trails abound here. You can find almost any kind of biking: cycle round lochs, up mountains and improve your skills on all grades of route. You can ride for minutes or for hours. Check out the options at Glenlivet Bike trails and Laggan Wolftrax. With the explosion in e-bikes, you can access almost any route including the more famous long distance high level routes like the Burma Road
Every day in the Cairngorms can be an adventure.  You can just enjoy the wilderness or enjoy the views. Or go and  discover the wildlife or ride a Segway; there's such a wide variety of activities, sights, and pursuits. With a little preparation, some energy, agreed time off screens and an extensive selection of snacks, we are confident that there's no better place for you and your teenagers to enjoy together.
There's a ton of stuff we haven't mentioned: the Highland Folk Museum, Leault Farm sheepdog demonstrations, Ballindalloch Castle, and more: check out our family adventure for more choices.
If there is really too much to choose from, do give us a call and we'll put a plan together for you to fit in as much as possible.