Arran 2023: Highlights
Arran delivered in spades for our guests this year. We had an amazing week at a stunning cottage in Blackwaterfoot, despite the logistical nightmares of organising the trip this year which included ferry hiccoughs galore.
Andy and the guests explored some stunning geological features and coastal walks and despite having been over to Arran before (more than once) we still found new spots to explore.
Below are the posts Andy made on Facebook summarising the fabulous days out they had.
EXTREME CLMATE CHANGE!
A mini mountain range within a mountain range!
This is the result of when Scotland had a wet tropical climate! Organic acids from rotting vegetation attacked the feldspar in the granite, either side of the vein.
The ice age did the rest in removing the degraded granite.
This same chemical etching is also responsible for the very rough surface and rounded form of many of the boulders on the Cairngorm plateau, as well as what appears to be well sorted gravel that lies between!
#Scotland #wilderness #walkingholiday #visitscotland #visitcairngorms #geology #geomorphology #arran #isleofarran #cairngorms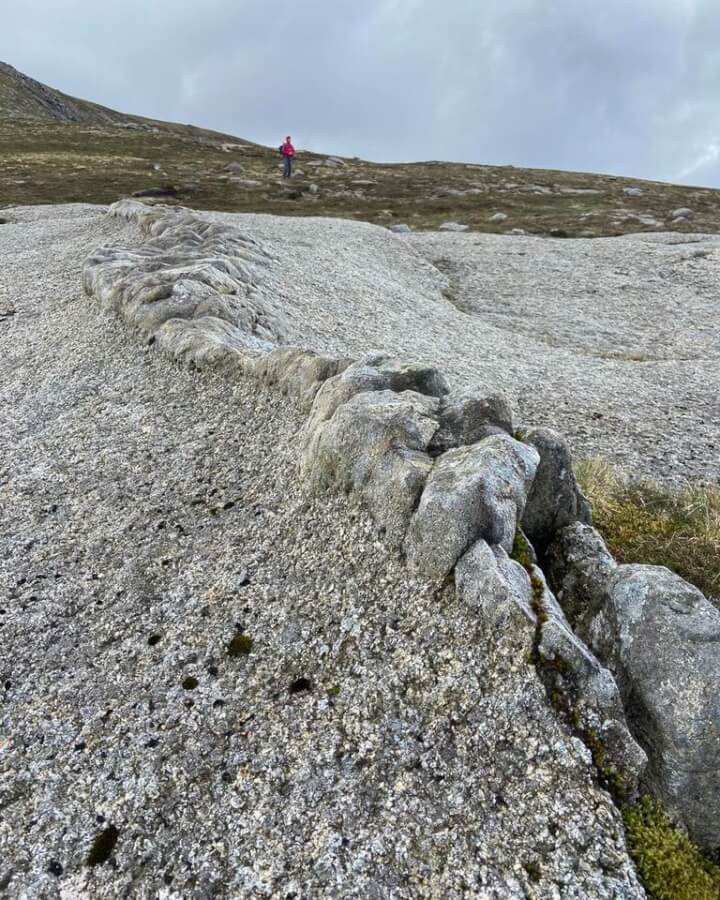 Glorious week on the tranquil Isle of Arran
The Kildonan Dyke Swarm – the finest example in the world!
Remember 60 million years ago when North American was wrenched from Europe?
Well the resultant thinning of the crust saw vertical sheets of molten rock (dykes) injected up the fracture lines!
The dykes have been more resistant to the sea's battering, as have the backed margins (on which Tina stands) of the surrounding softer sedimentary rocks!
A common site on Scotland's west coast and testament to the huge amount of volcanicity that took place as the North Atlantic started to open up!
#geology #visitscotland #scotland #arran #isleofarran #hiking #walking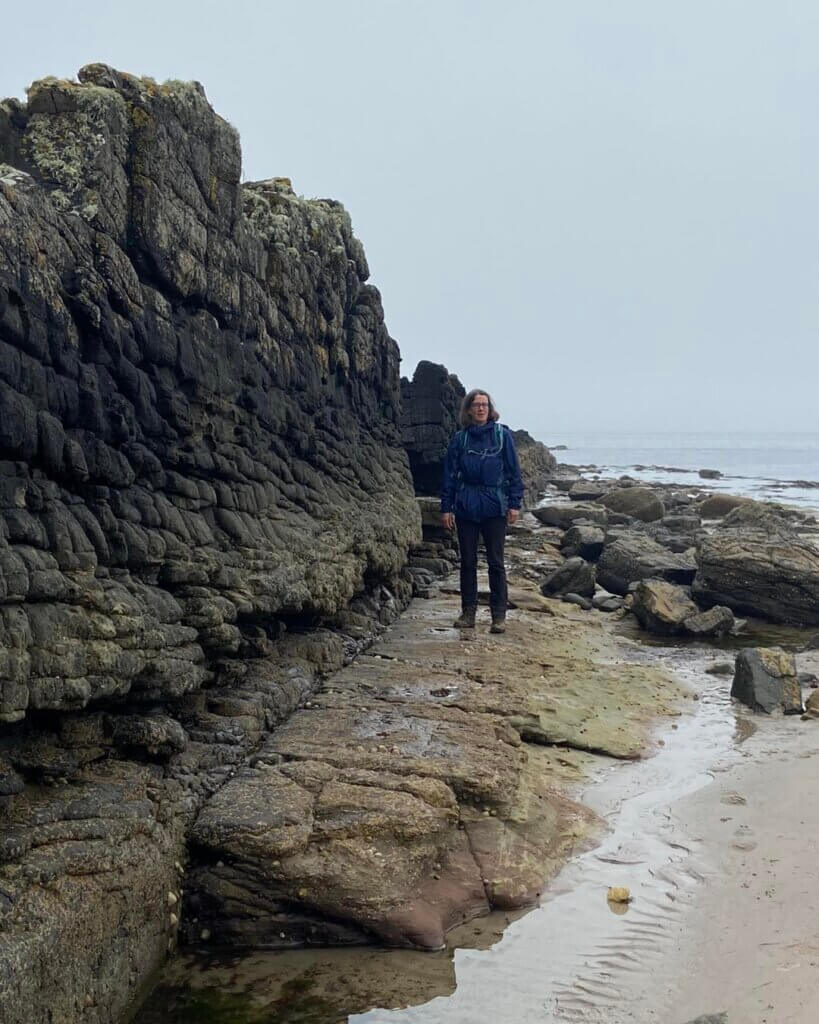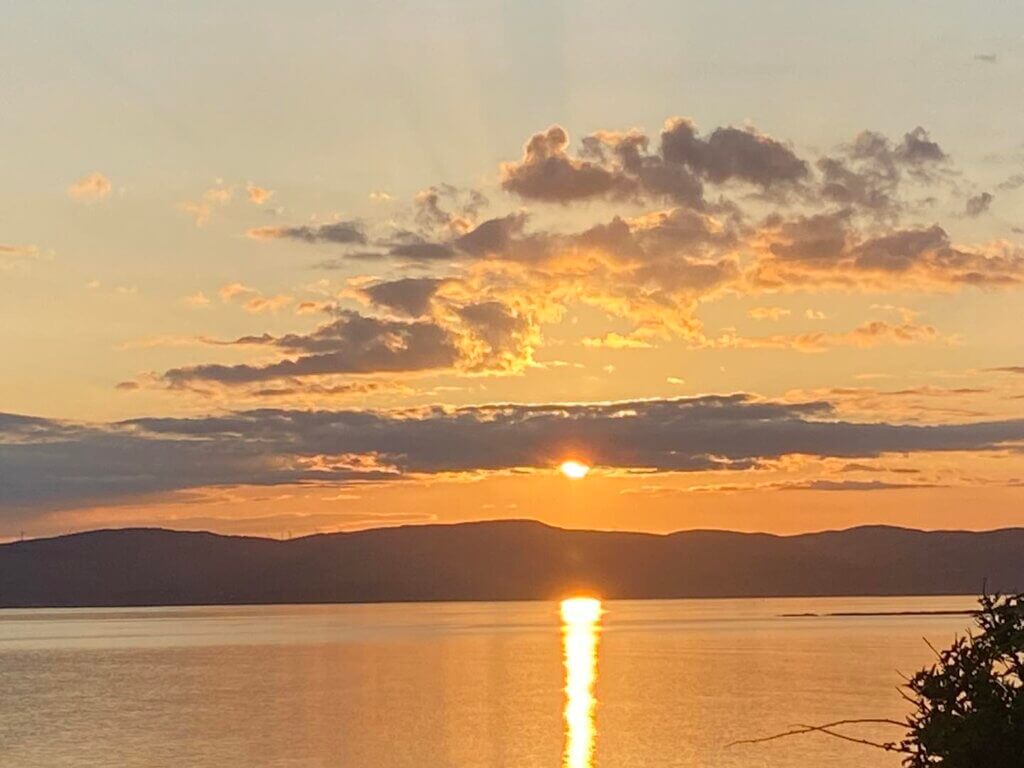 Glacial rebound… boing said Zebedee!
The raised beach on which Gregor and Looi stand is a common feature of Scotland's west coast.
Although sea levels have risen by about 100m since the last ice age, the land has risen even more (and still is!) as it buoys back up as a result of the weight of ice being removed!
The sea cliffs are now left high and dry.