Mumford and Sons return to the Highlands
Stopover Coup for the Cairngorms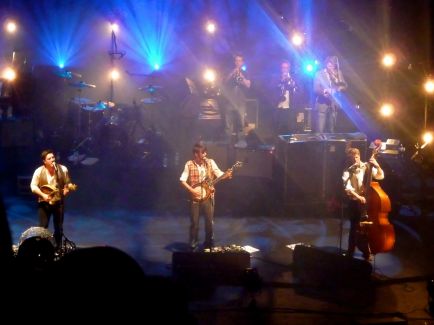 Leading band, Mumford and Sons, are returning to the Highlands at the end of July to please an anticipated audience of 25,000. The band have performed in the Highlands before at the Loopallu fesival in Ullapool and also at a surprise gig for their fan base here in Boat of Garten; at our community hall.
The surprise was on us one winter evening when sitting in the dining room, we saw crowds of visitors passing by on their way round the corner to the community hall. Then a bus reversed back down the street. Speculation ran wild. It wasn't until after the event that we found out what we'd been missing, even though the music drifted across to us from the hall. Mumford and Sons were here, in Boat of Garten, of all places in 2011.
We've booked tickets for the weekend and so have many others up in the Highlands though the band is expecting to sell most tickets online. If there are still tickets available we've got a wee bit of midge free availability at Fraoch Lodge and will probably be able to offer transport through to Rothiemurchus for any guests here. Why not make more of the weekend and extend your stay. We're running the Complete Cairngorms itinerary in the week leading up to the festival. Alternatively you can take a "Get off the Beaten Track" package getting introducted to the area by Andy and then extending your trip with a personalised self-guided tour based at Fraoch Lodge.
For further details of the festival check the press announcement from the Rothiemurchus estate: www.rothiemurchus.net/Pages/About%20Us/Latest%20News1.html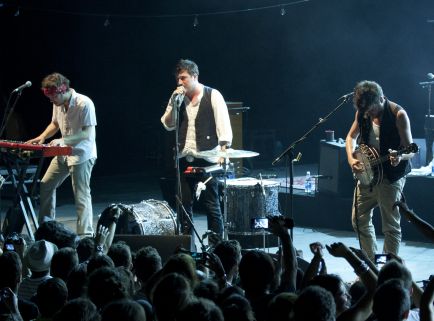 Read more from the national press:
http://www.bbc.co.uk/news/uk-scotland-highlands-islands-31664475
https://www.pressandjournal.co.uk/fp/news/inverness/512394/hardy-fans-queue-for-mumford-and-sons-tickets/