Proud as punch!
How many famous Scots could you name? Do you know, the longer I live in Scotland, the more prominent Scottish people I am aware of and the more often I hear Scottish voices in the media and the arts. Are there a disproportionate number of talented Scots? Or are they just more vocal? Now with so many Scottish voices in the media, online etc surely we can persuade one of them to join us in the hills. Who would you suggest? Who fancies a snowhole?
Our 20th anniversary approaches this year (2018) – perhaps we could persuade a famous face to join us in our celebrations though I think maybe we'd be aiming a wee bit too high if we tried to tempt one of these people to join us. You never know though – nothing ventured, nothing gained.
Famous Scots – in film
DAVID TENNANT
This Bathgate boy became the 10th and best loved Doctor Who actor; a national treasure.  He received such high acclaim for his Richard II with the RSC that he's repeated his performance multiple times.  Not forgetting Broadchurch, if you've not seen or heard about this UK TV series then you must have been living in a cave!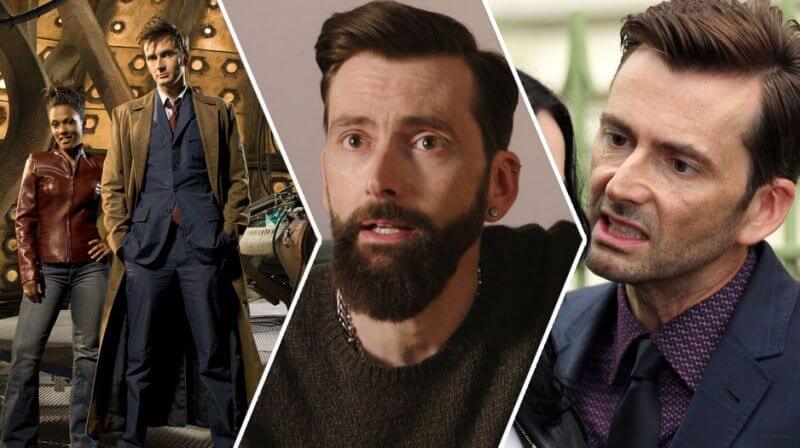 KAREN GILLAN
Almost unrecognisable in her most Hollywood of roles in Guardians of the Galaxy.  Karen first came to our attention as Doctor Who companion, Amy Pond.  Watch out for more, am sure she'll be on the small and big screens for a long time to come.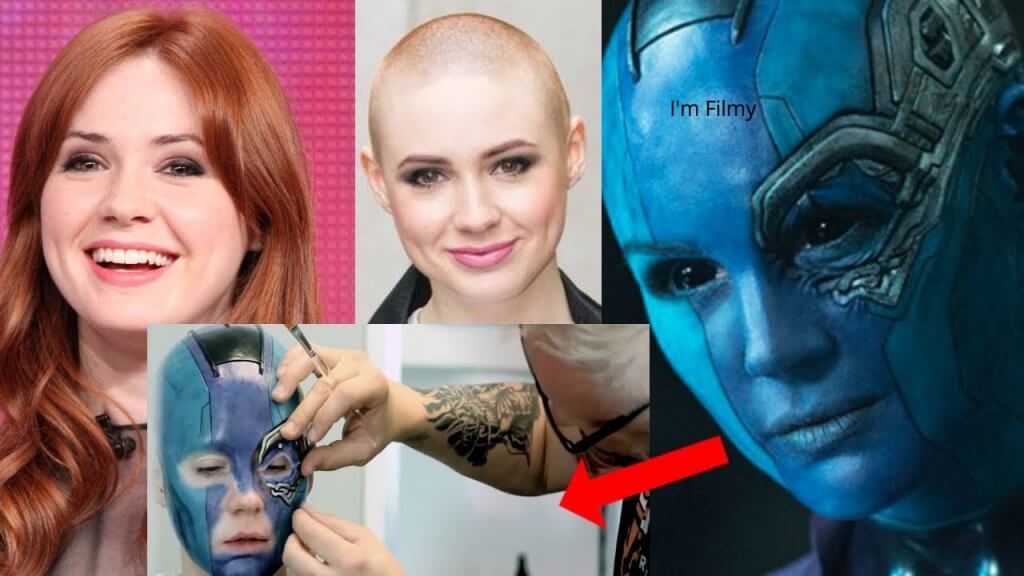 EWAN MCGREGOR
Best known for his roles as Mark Renton in the 1996 film Trainspotting, the young Obi-Wan Kenobi in the Star Wars prequel trilogy and as the young Camerlengo Patrick McKenna in an adaptation of Dan Brown's Angels and Demons.  Whilst made a good decade or more ago, I'd highly recommend you watch him in two TV series' – the Long Way Round and the Long Way Down.
Ewan's also making quite a name for himself as a voice in nature programmes.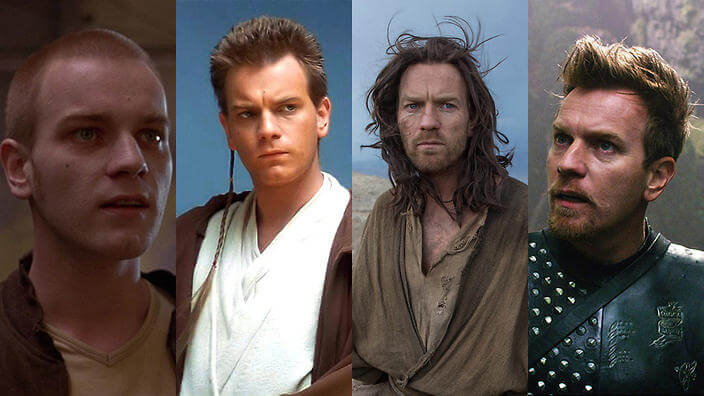 JAMES MCAVOY
Star of stage and screen, James first came to public attention in the hit Brit show, Shameless. He gained rave reviews for his role in The Last King of Scotland in 2006 and of course, for all your X–men franchise fans, he was a young Charles Xavier. Don't miss his character's 23 different personalities in the 2016 film Split.
Famous Scots – in sport
KATHERINE GRANGER
Sharing the record for being Britain's most decorated female Olympian, Glasgow-born Katherine is now championing the charity International Inspiration which promotes access to sport and physical exercise for lower income families around the world.  2017 was a busy year; appointed chair of UK Sport and awarded a damehood for services to sport and charity.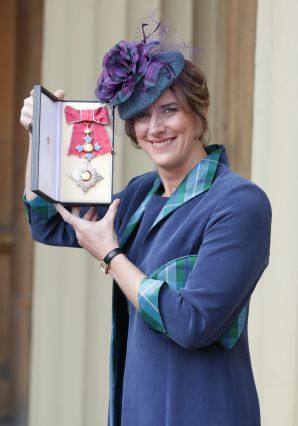 ANDY MURRAY
Not surly at all, now we know he's just 'dry'.  Born in Glasgow, Andy has won three Grand Slam titles and two Olympic singles gold medals. Former Wimbledon champion adopted by the British Isles as an undoubted sporting icon.  Andy is the UK's most successful player in the Open Era.  Not forgetting mum Judy Murray is a proud high achieving Scot too!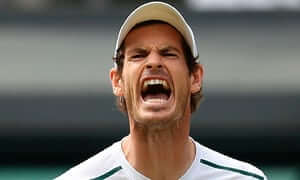 CHRIS HOY
Multiple world track cycle champion and Olympic Games gold medal winner. Born in Edinburgh, Hoy is Scotland's most successful Olympian; the first Brit to win three gold medals in a single Olympic Games since 1908; and the most successful Olympic male cyclist of all time. Not bad, not bad at all!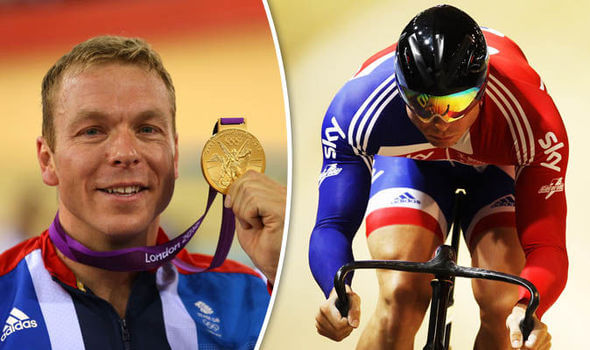 Famous sports personalities from Strathspey
We're supposed to have more Olympians per head of population than anywhere else in the UK. I suppose this can be attributed to having skiing opportunities on the doorstep as the majority of our semi-famous sports personalities participate in the winter olympics.
CRAIG MACLEAN – Craig is Grantown on Spey's olympic gold meal winner. He is one of the very few Olympians who has competed in both the Olympics and the para-Olympics. Craig was forced to retire from cycling at the peak of his career with undiagnosed coeliac's disease. He has since gone on to show a commitment to the sport above and beyond what most of us would consider by enabling
ALAIN BAXTER – there was a great deal of controversy locally when Alain Baxter was stripped of his Olympic medal, but even though he had a lot of support he never had his medal reinstated. Such a shame when there have been a significantly less British medals in the winter Olympics. How much support do our skiers receive now?
EILIDH DOYLE
A true ambassador for athletics.  A Scottish record holder, silver medal winner at the Commonwealth and European champion.  I'm sure Eilidh is here to stay; we wish her the best for the 2018 European Athletics Championships in Berlin in August!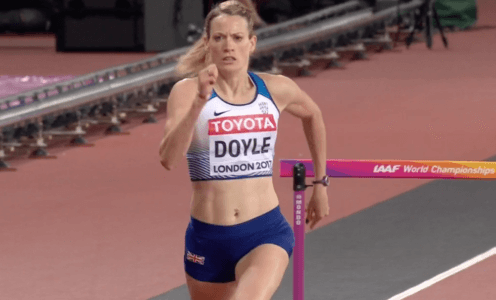 MHAIRI BLACK
Mhairi became the youngest MP in Britain for 350 after winning the Paisley seat at 20-years-old.  She has promised to make waves through the Commons by ensuring the voices of Scotland are heard, and famously called Westminster 'the old boys club'. 
 Not to mention Ken Bruce (radio 2 DJ), Sean Connery (actor, James Bond) and Sam Heughan (actor – Outlander) nor all the chefs who've risen to prominence.
For details of historical famous Scots try the VisitScotland site where they also have an eBook about famous Scots with a more comprehensive listing than we have made.