TourTuesday –
featuring our newest innovative adventure – Highland Wilderness Glamping
Have you ever been trekking in Peru? Hiking in the Himalaya? Walking in France?
What about wild camping?
We have been hut-to-hut trekking and we have been wild camping. The joy of hut-to-hutting, especially in many parts of Europe, is that you really don't have to carry much gear, but you get to stay in some of the most amazing situations; in huts high in the wild mountains. In Scotland, you can really only enjoy such a wild experience, well away from the road or camping high in the hills, if you carry all your gear with you. And if you're also taking the family this means that at least one of you ends up carrying a truly heavy pack. You'll have all your gear and half the kids' gear as well along with a tiny tent and cooking gear.
Having experienced both extremes, we're happy to say that we hit on a solution to bring light weight/small pack camping to Scotland. The solution was right under our noses: camping + ponies! Why not? In many countries abroad mules and donkeys are used to carry camp equipment high into the mountain ranges. Then hikers can access really remote trails comfortably.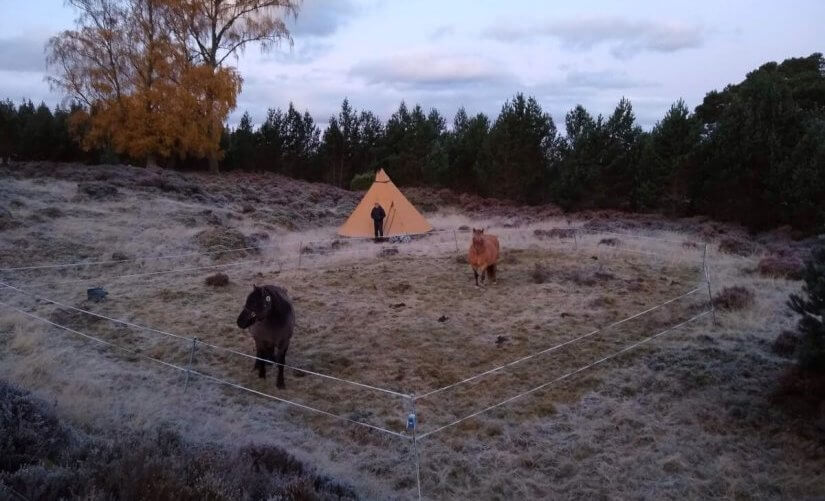 TourTuesday – How to camp in the wilderness
Highland ponies have been bred to carry loads. They are traditionally used to carry deer down from the hill. Many Highland estates keep ponies for this reason. It is a skilled job for both ghillie (pony handler) and pony. There are therefore a lot of factors to be considered when working with animals
View this post on Instagram
We asked the local experts and Andy spent a lot of time learning how to look after ponies and gathering the best gear he could find. He also needed to find some quiet routes and a suitable off-the-beaten-track camp site big enough for the tentipi and with grazing for the ponies. It's hugely complicated to put these trips together, but after years of preparation they're on the market.
Walking with ponies + wilderness glamping
We've found a way to remove the deal breakers of wild camping. After all, not everyone wants to carry a heavy pack; not everyone wants to poo in the wild (nor do they know how to do it in a respectful and leave no trace way); not everyone wants to eat freeze dried rations; no one wants to be soaking wet. With the gear Andy has invested in and the ponies to accompany us, we've found a way to get rid of all these issues. Join Andy for an unforgettable outdoor adventure with all kinds of unexpected bonuses: foraging, pony friends, hot tenting, dry clothes, dry shoes, fresh air, and COVID safe.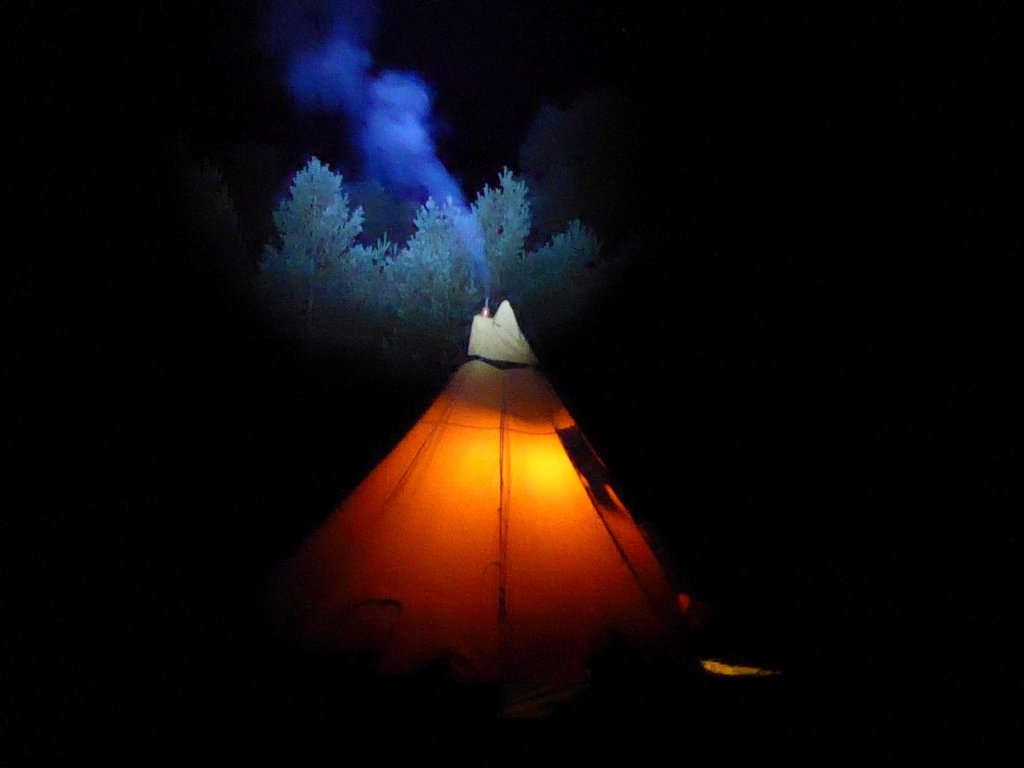 Further reading:
How a Highland pony always beats a quad bike
You can also check out the videos on YouTube featuring Sylvia Ormiston who manages the Queen's herd of Highland ponies at Balmoral.