We are so lucky here – wild camping in Scotland is a perfectly legal activity. The allows us remarkable freedom, but as a result of coronavirus there seems to have been a resurgence in irresponsible access to the outdoors. Lockdown has inspired many to head out into the countryside and enjoy nature; exercise outdoors etc – especially as the gyms have been and remain shut in Scotland for now. Many have turned to so-called wild camping – much of which is a result of people touring in their own motor, caravan and motorhome. Not what we call wild camping. For us, if you're wild camping you're unlikely to see any other people at all and you won't have the luxury of motorised transport.
What is wild camping? – our personal definition
We're seeing an increasing number of reports in the local and national press these days about rubbish & fires. All these reports relate to what the press call "wild campers". Social media is full of images of heaps of rubbish collected by local residents from walks in local beauty spots. It seems that there is an increasing problem with camping equipment being left behind and human waste not being properly disposed of. Of course, this is more of a problem at the moment as public toilets have been slower to open up in this age of coronavirus pandemic.
All this though is not due to "wild camping" in its truest sense. By rights wild camping and roadside camping should not be confused.
To wild camp you must:
be at least 30 minutes walk from a road
be independent and self-reliant
use no motorised transport
no fire

Wild Camping v roadside camping
"At Mountaineering Scotland, we continue to promote responsible access and behaviour to our members and the mountaineering community through our communications and campaigns. We believe that the problem is the behaviour, not the activity of camping, and that the creation of additional legislation will not be the solution. The existing legislation already deals with irresponsible and criminal behaviour; what is needed is more investment in low cost facilities, improved public information and councils, communities and police working together to find local management solutions."
There are no doubt many people who camp close to the road and leave no trace. Unfortunately as per normal, it's the minority who could spoil it for the rest of us. It is especially important in the time of a hugely infectious pandemic, to make sure that you do not leave any waste behind you. By this I am not referring only to plastic, cardboard etc, but also to any bodily waste. If you're going to go and camp outside a camp site where public toilet facilities are not available, you need to either take your poo away with you to dispose of properly or bury it in a safe site. If you do not know the protocol, make sure you find out before you leave.
Our personal choice
When you work for yourself, from home and your home is your business, it is difficult to get quality time away from work. Our choice is usually to head out for an overnight wild camp – maximum enjoyment for minimum time away. It often feels as if we've been away for a week after we come back from an overnight in the hills. The only problem is that we don't go often enough!
We think it's such a great way to relax and get away from the stresses of daily life, that we've incorporated a luxury version in our programme which you could enjoy too.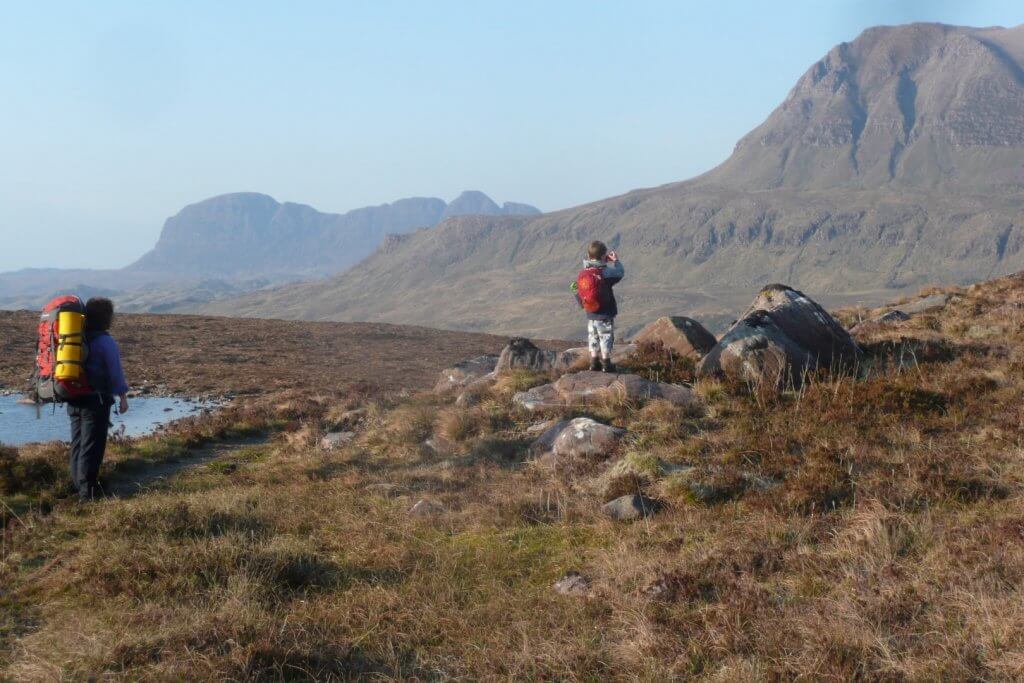 Wild camping with Scot Mountain Holidays
We've taken the wild camping concept one step further and made it more of  a glamping experience. However, we're still conforming with all the principles of "wild camping" above. No motorised transport; more than 30 minutes walk from a road; self-reliant and independent. Check it out.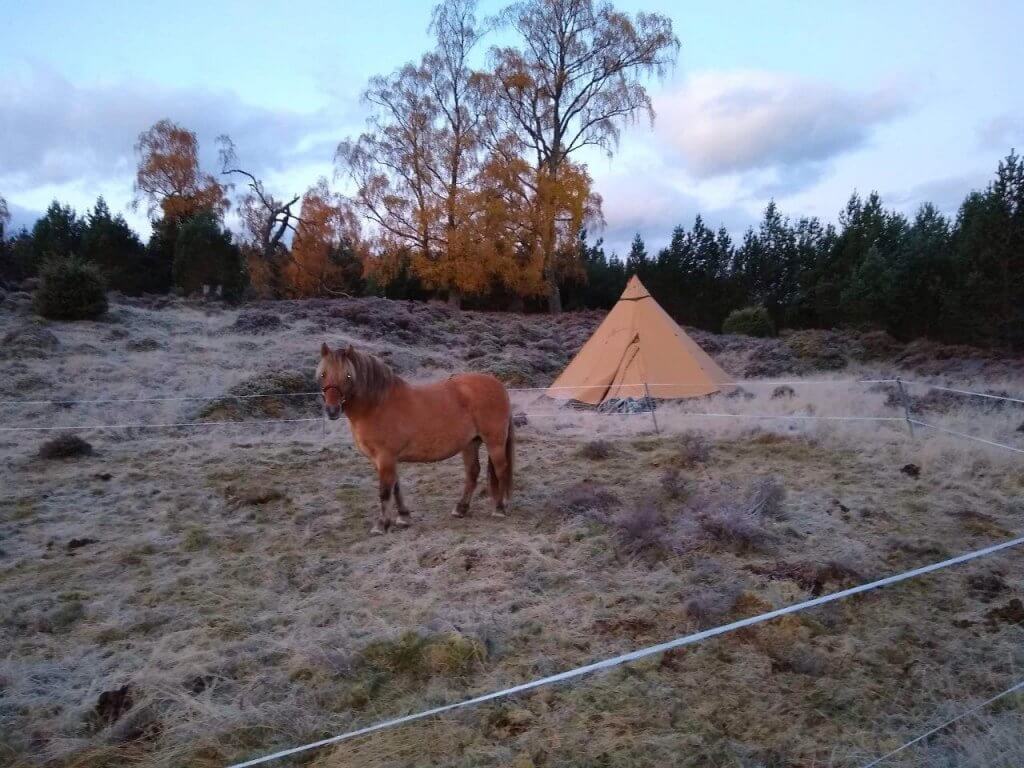 Respect a few simple rules or run the risk of losing the right to camp responsibly:
For a more in depth article covering wild camping across Scotland check out Alex Tiffany's article on
Resources:
s
The wild camping, the isolation, the hiking, the heated tipi's with their innovative ventilation, … We think our Highland Wilderness Glamping Trips are some of the most Covid safe adventure holidays going.
In addition to the measures we're taking and asking guests to take, here are those measures we are taking with regards to our new pack pony supported hiking trips.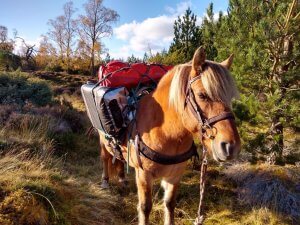 Covid Safe Hiking and Guiding
Ventilation:
Walking is intrinsically much safer since it's an outdoor activity.  Air currents disperse droplets and aerosols quickly. Additionally the movement involved in the activity further aids the process. If social distancing is maintained outdoors, it's extremely difficult to receive an adequate infectious dose that overwhelms a healthy immune system.
"The risk outside is incredibly low especially if you stay two-metres apart… Droplets fall to the ground quite quickly and aerosols are dispersed by air movements and even more by breezes and winds."
 "outside activities pose very little, if any, risk of new infections".
"In one Chinese study of nearly 1,300 transmission events, only one occurred outside and they broke social distancing rules," 
Keith Neal, Emeritus Professor of the Epidemiology of Infectious Diseases, University of Nottingham
Additionally, in a Downing Street briefing, Jonathan Van-Tam, the Deputy Chief Medical Officer for England said:
"there is a definite truism across all of the science literature that ventilation is a most critical part of reducing transmission from respiratory viruses".
"[normal breezes and air currents appeared to quickly disperse] any kind of plumes of anything. So from that perspective, it is absolutely categorically clear that outdoor spaces with higher degrees of ventilation are less problematic environments for transmission than indoor spaces."
Physical distancing
This is also a lot easier in the outdoors. We ask guests to observe 2 m social distancing and to have a face covering at hand should it be quickly needed. A Buff is ideal. "Close contact" is defined as spending 15 minutes within 2 meters of an infected person.
When we talk about "close contact" it's important to point out that we're not looking for people the person may have passed on the street or in a shop, as the risk in these situations is very low. A close contact involves either face to face contact or spending more than 15 minutes within 2 metres of an infected person.
Why 15 minutes within 2 meters? 
It's were there is appreciable risk of you taking onboard an adequate viral dose for your immune system to become overwhelmed and hence become ill.
If we do come across other people on the trail our passing is only momentary and it doesn't qualify as "close contact" The risk in this regard is very small.
Hand sanitiser:
We will be passing through gates, etc on the hike so we ask guests to carry their own bottle. Due to the large number of local whisky distilleries we have no problem sourcing hand sanitiser! We have a very large container of it at base to refill your dispenser/container.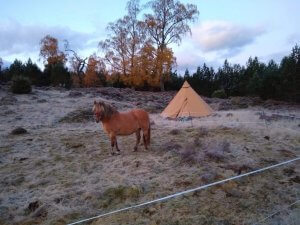 A wild camp all to ourselves
We have always tended to head to the quieter areas as we are likely to see more wildlife. Our Highland Wilderness Glamping Covid safe family adventure trips are no exception. The Scottish Highlands are one of the least inhabited areas of Europe. With an average population density of 9 people per square km, they are comparable only to northern Scandinavia. This compares to an average of 400 people per square kilometre in England. The distribution is far from even, creating huge uninhabited areas! If you know where to go it's quite easy to avoid people.
With all the major Scottish cities being more than 2 hours drive away and with so much countryside, it isn't difficult to escape up here in the Cairngorms. One of the main ideas behind this concept is to camp in comfort in some of the most beautiful, remote and secluded locations. Our overnight wild camp is reached by leaving the trail and picking up the faintest deer trail! We can pretty much guarantee we will have the location to ourselves!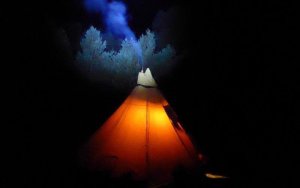 Covid Safe Tentipi Living:  
 We think a large Tentipi heated with a woodburner, provides a covid safe environment to socialise. Here's why:
 Social Distancing:
With over 23 square meters of floor space in our Tentipi Safir 9's, it's possible to seat 6 people and still maintain 2 m social distance! Yes, a hexagon with 2 m sides will comfortably fit inside an octagon with 2.1m sides!
 Covid safe ventilation: 
As previously stated ventilation is the key in reducing the chance of transmission. One of the design characteristics of the is their ventilation. Designed to accommodate an open fire, intake vents (11 in graphic) around the base of the Tentipi allow air to flow into the tent while ventilation in the apex (9 & 10 in graphic) allows smoke to escape.
During summer months this ventilation happens passively as a greenhouse effect develops within and the warmed air rises. The woodburner running enhances it greatly.
Dry Air:
An additional effect of warming the air is the drop in its relative humidity. This potentially has positive implications with respect to airborne transmission. There is presently some debate as to the role of airborne transmission. In dry air aerosols (less than 5 microns) can evaporate very quickly, in less than one-tenth of a second! This drying process potentially damages the virus preventing it being infectious i.e. it disinfects.
The portable woodburner sits in the centre of the Tentipi with the flue rising 3.1 meters to the apex. Further heated by the flue increases airflow and reduces relative humidity. Sitting 2 m apart around the stove, expired air drifts up and out of the top vents.
Tentipi Fabric
The main tent fabric is an impregnated polycotton canvas and is hence breathable. The benefits are 2 fold. In combination with a heat source (camp woodburner) it helps dry the air for the benefits explained above. Secondly it is a porous service;
Preliminary research published in indicates the virus doesn't survive on porous surfaces for more than 24hrs. Porous surfaces, like wood, cardboard and natural fabrics are thought to have a dehydrating effect on the virus.
The same research found the virus may remain viable on plastic () and  () for up to three days. On copper, well known for its properties, it lasts for no more than four hours.
To be on the safe side though our approach is to simply air the tent for 72 hours between groups.
Tentipi Floor
A wet cloth and soap solution cleans the groundsheet at the end of the evening. Yes, soap is a disinfectant! It works by breaking up the exterior cell wall of SARS-CoV-2, the virus that causes Covid-19.
Sleeping.
We make the simple rule that each household sleeps in separate tents on this covid safe adventure.
 Camp Bedding
Each comes with its own pumpsack. Whilst on the move this acts as a stuff sac keeping everyone's bedding separate. Come the end of the trip, camp sheets, pillow cases, duvet covers and pump-sacks are laundered in the normal way. Sleeping mattresses, duvets and pillows are cleaned and not used for 72 hours.
Food Preparation and Eating
"In general, because of poor survivability of these coronaviruses on surfaces, there is likely very low risk of spread from food products or packaging."
Centres for Disease Control and Prevention, USA Government
 "Although it is very unlikely that COVID-19 is transmitted through food or food packaging, as a matter of good hygiene practice anyone handling food must wash their hands frequently with soap and water for at least 20 seconds."
 Guidance for food businesses on coronavirus (COVID-19), UK Government
In addition to general good hygiene as above, guides preparing food for the group will wear a face covering. With a hot camp wood burner sterilising the Stainless Steel eating utensils is easily.
Group Size
 Depending on the number of households involved we are accepting a maximum of 4 to 6 guests on these covid safe adventure trips.
Scheduling between trips.
As previously stated, research has found the virus doesn't survive beyond 72 hours on any surface. In addition to doing the regular cleaning we leave 72 hours between trips to add an extra level of security.
We hope you agree our Highland Wilderness Glamping Trips provide a covid safe family adventure.