Why come to the Cairngorms with your family?
It's very easy to be complacent about your surroundings when you live permanently in a beautiful place. The scenery becomes mundane and the choice of things to do "boring" because they are options open to you every day – but when visitors arrive, it's different. They don't have the option of postponing their activities to next week; next month or next year. They want to enjoy themselves now and see and do as much as they possibly can. Here in the Cairngorms you're almost spoilt for choice no matter what age you/your kids are.
The myths
"It's always wet."
"It's so cold."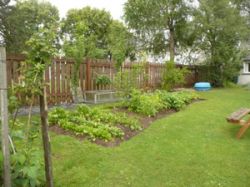 It is a wee bit cooler here than in the balmy climate of London and the South Coast, but if it wasn't we wouldn't have the snow in winter, the reindeer living here year round; nor the polar bears in the Highland Wildlife Park as well as the Amur Tigers – both of which are cold climate dwellers. However, we also have a drier climate than the west coast of Scotland and Glasgow and also can be a lot drier than in the Midlands. If Wimbledon had been played in our local tennis club this year, we wouldn't have had the same rain delays as at the All England Club. In fact this year, despite the moans of gardeners in England, it looks as if our own garden is going to be the most productive it has been for a long time. Plums, apples, strawberries, red currants and raspberries are all coming along nicely ready for the prime summer holiday season. (Rhubarb has been a bumper crop and is already transformed into Rhubarb Crumble ice creamand Rhubarb and Vanilla jam.)
Part one: A Pre-School Family
There's many a parent gets stuck after the birth of their child. The challenge of just surviving the day is too much to allow for anything else in their lives. The baby is the central focus of their lives and all previously enjoyed pass-times take a back seat. Unfortunately this can then give rise to a lot of resentment as time passes on and the new mother takes on the identity of "Mum" but feels that she is losing her own identity.
Everyone needs something to look forward to and as the old saying goes "a change is as good as a rest". Perhaps a wee break from routine would re-energise the whole family. Fortunately young children (pre-school and early primary school age) are for the most part a lot more adaptable than their parents give them credit for.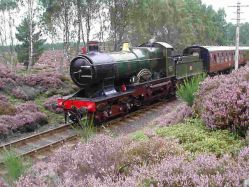 The majority of them will still sleep when they are tired (even in the most unlikely of places). They'll still eat when hungry and a new environment will be stimulating enough to entertain them. That's them sorted. The trick then is to pick somewhere to take them which appeals to you as a parent but will not introduce more hassle to your life. So somewhere which is family friendly but not just in name.
There are self-catering cottages which pride themselves on being family friendly because they offer the use of cots, high chairs etc. To my mind this is not enough to be a family friendly facility. At Fraoch Lodge we have a variety of books and toys for wee ones along with a large garden for them to explore complete with a sandpit, garden tools, a digging area, a toddler trampoline and a slide; complete with personal guide (if desired) in the shape of the resident child, Gregor. We can also offer the whole family or just the parents a chance to eat "out" while in. In other words, we can cater for you while the kids sleep upstairs, so you won't need a babysitter, but equally can relax with a glass of wine and not have to cook yourselves. Or alternatively we can cook for the kids first and yourselves later or cook for the whole family together.
When you come to Boat of Gartenyou don't even need to go far to entertain the kids:
there's a pond in the village with ducks and geese to feed,
woods behind the house to bike or hike in;
a large football field behind us and
a vastly improved playpark to visit just at the end of the football field;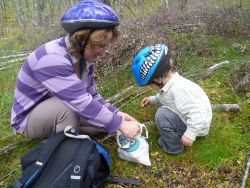 you can hunt for mushrooms or raspberries or cowberries etc (we'll give you a spotters/foragers guide so you know what to look out for);
there's a lovely open area on the moor across the road from the house where you can all go for a walk;
there's the steam railway in the village where you can be entertained watching the trains and exploring the station
there's a bike hire shop in the village where you can hire bikes for all the family or take a trailer/bike seat for the wee ones if you'd like to explore further afield – you can easily bike over to the Osprey Centre and Loch Gartenor into Aviemore for a change of scene
A little further afield but within an hour's travelling time you can see the dolphins in the Moray Firth; visit the Highland Wildlife Park for the polar bears and the Amur Tigers (whose kittens are due to make their public appearance this week); the Folk Museum at Newtonmore
Take some time for yourselves:  treat yourself to a day out with or without a guide doing those things you don't have time or energy for at home. Leave the kids with Dad and head out for a hill walk; take a trip down the Spey; go tubing on the river; go snowboarding or skiing if you're with us in the winter; you could even go dog sledding if you're feeling plush.
There are in fact almost more choices than you'll have time to explore. We're happy to help you plan your stay so you get the most out of your time here and don't forget if you'd like to book a guide, we can help. Sometimes the way to get the most our of your trip is to book a day with a guide and then explore the rest of your visit on your own. That way you'll be able to take advantage of the guide's local knowledge to open your eyes about what you're seeing – it's not just a flower, but a particular kind of flower which may be unique to the area; it's not just a rock, but a certain kind of rock transported by a glacier perhaps ….