November: Hiking in the Cairngorms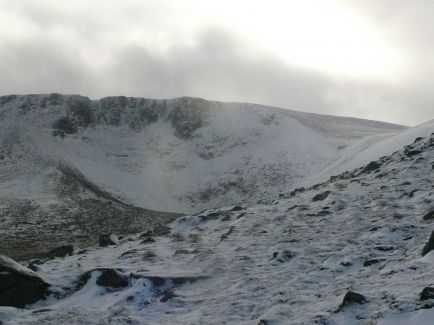 Fancy a guided walking holiday in November? Not a question you hear every day.
One of the most frequent questions we are asked is: how do you cope with the short days in winter? Scotland is not Finland though. We never get 24 hour darkness. Actually it's the long days of summer which make more of an impact. The shorter days of winter really don't last that long.
The disadvantage of hiking in Scotland in November is that the day light hours are short though we still haven't reached the shortest day of the year, so if you're wanting to do a Munro hike it might be best to book a guide. At the very least, you'll need to make sure you have a functioning head torch in your pack.
November hiking options:
1. "Get Off the Beaten track" –
When you go travelling the memories which stick with you are the unusual situations, or the times when you've done something different. These chances almost always happen when you meet new people. They give you new advice, or show you something you wouldn't otherwise have experienced.
Get off the beaten track with us combines at least one guided day with the opportunity to explore on your own following our personally designed routes. When you take up the guided day as part of the "Get Off the Beaten Track" choice, you'll be opening up an insider's knowledge. You still get the opportunity to explore independently, but the trip will be so much more memorable and the day on your own so much more enjoyable. "Get Off the Beaten Track" is a safe way to be adventurous and get away from the crowds.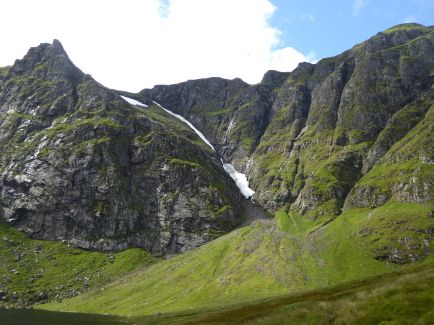 A chance to get under the skin of our area and learn about it through our eyes. You'll be picking up information you'll never learn from studying a guide book. Going out on a guided trip with us, gives you the chance to go places which would otherwise to inaccessible to you. You'll see things you might never have had the opportunity to experience and learn what has taken us nearly 20 years to learn about our area.
A guided hiking weekend ascending Ben Macdui and Cairngorm.
Ben Nevis sees thousands of people plodding up to the summit every year in everything from flipflops to full on winter hiking boots or skis purely because it is the highest peak in the UK.
Ben Macdui, the second highest peak, is a lot less busy. As with all Scottish peaks, care always needs to be taken as it is the weather conditions and the speed with which they can alter, which makes these summits dangerous, rather than their height. Many Europeans are very scathing about the Scottish"Mountains"looking purely at their height in order to assess them and claiming that they can't really be mountains when they are less than 2000m in height. Look at the Alps they say. Look at the Pyrenees.  Those are real mountains. In Scotland, though the mountains themselves are lower in altitude, the climatic conditions are as violent at they can be at 2000 or 3000m in the Alps. Hence, taking a guide to explore across the Cairngorms is sensible thing to do if you are not familiar with the area.
Reasons to go guided
Bear in mind is that there is little waymarking of routes on the high plateau in Scotland. This is yet another way the Scottish mountains differ from Europe. Historically the land has been owned privately here. Waymarked routes have not been developed across the high mountains.
There is a system of networked paths at lower levels and there has been a lot of work in recent years to improve the paths for hikers; a knowledge of navigation is still required for mountain hiking.
The joy of hike in the Cairngorms is to take it to the "brink" – the edge of the plateau where the views down the steep glacial features of places like the Loch A'an amphitheatre are breathtaking. Andy has hiked in the Cairngorms for close to twenty years. He knows the hidden highlights, the history, the plants, the quiet spots where you're more likely to see unexpected wildlife, where you might bump into the Cairngorm reindeer herd; but even he is always discovering new plants and seeing unexpected wildlife every time he heads out.
On the second day, we've put together a shorter route on Cairngorm – but as you can see from the photos below, despite the fact that it is very accessible, you'll hardly be in the crowds!
3. "Munro Madness" Tailor-made – guided walking holiday in November
Put together a list of the Munros you want to bag this autumn. We'll make sure you get to tick them off your list – if humanly possible in your timescale.
We can offer:
2 nights at Fraoch Lodge – your base for the weekend
Full board including picnic lunch, 2 course evening meal and breakfast of your choice
Qualified and experienced guide
Transport to the walks
Transfers from Aviemore station or Inverness airport
This package can also be adapted to take advantage of the sleeper service from London to Aviemore station.
Please contact us for a quote or to discuss options with Andy.

4. "Mountains and Malts" – BESPOKE guided walking holiday in November
Highlights: Glenlivet whisky, ascent of Ben Rinnes , iconic Scottish wildlife (pine marten and red squirrels).
Hiking, whisky & wildlife – this trip samples the crowning glories of the Cairngorms National Park.
We're not heading out to bag the highest peaks on this trip; instead we're bagging some of the top icons of the Scotland's persona – whisky, wildlife, and the added bonus of some stunning scenery. There's more to Speyside than whisky, but equally there's more to whisky than most people are aware. Andy knows all the low-down. (Check out our "how to choose a connoisseur's whisky" blog).
There was a time that the whisky industry was an illicit trade for smugglers. There was also a time that the wearing of tartan was illegal. All that changed when Queen Victoria made the Cairngorms a venue of first choice for summer vacations.
We won't quite be hiking in the manner of Queen Victoria, in long skirts, with sedan chairs to take the strain, but we'll certainly be covering some of the ground the royals enjoy when we're on the Royal Glenlivet Estate.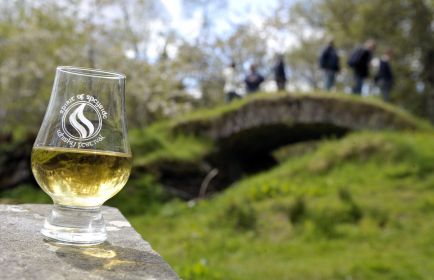 Email us if you think we can help plan your vacation in Scotland – we can hit all the Highland hotspots and include some off the beaten track surprises you might not know about.
For inspiration check out our Pinterest board and our Flickr account.