Foraging in Scotland: some of the fungi
2019 has been a spectacular season for foraging in the Cairngorms. Scotland's wild larder should be renowned across the world. Whether you're by the sea or up in the mountains, foraging in Scotland is bountiful. Our European guests are so jealous. In many parts of Europe mushroom sites are closely guarded secrets and foragers have to be out early to be in with a chance of finding anything.
It's been unavoidable to see/pick mushrooms and we've also been quite lucky with berries etc. The crows are feasting on rowan berries at the moment, which I don't mind if they leave the strawberries, bilberries and raspberries for us. One of the few benefits of a damp, showery autumn and a coolish summer with bursts of warmth, has been the proliferation of ceps, chanterelles and all kinds of fungi throughout the woods for weeks.
Foraging is a fantastic activity to introduce to your kids – but always make sure you know what you're doing. An introductory course from a knowledgeable guide is a great way to do this.
Boletus edulis and others
This year (2019) has been such a spectacular mushroom season that our larder is over-loaded with dried ceps and boletus. At one point it was impossible to take a walk in the woods, without coming back with several mushrooms. Do be careful though in season to make sure you have knife with you. It is frowned upon not to use a knife to remove the boletus mushrooms when you find them.
Check the mushroom code and make sure you know what you're doing before you head out on a fungal foray.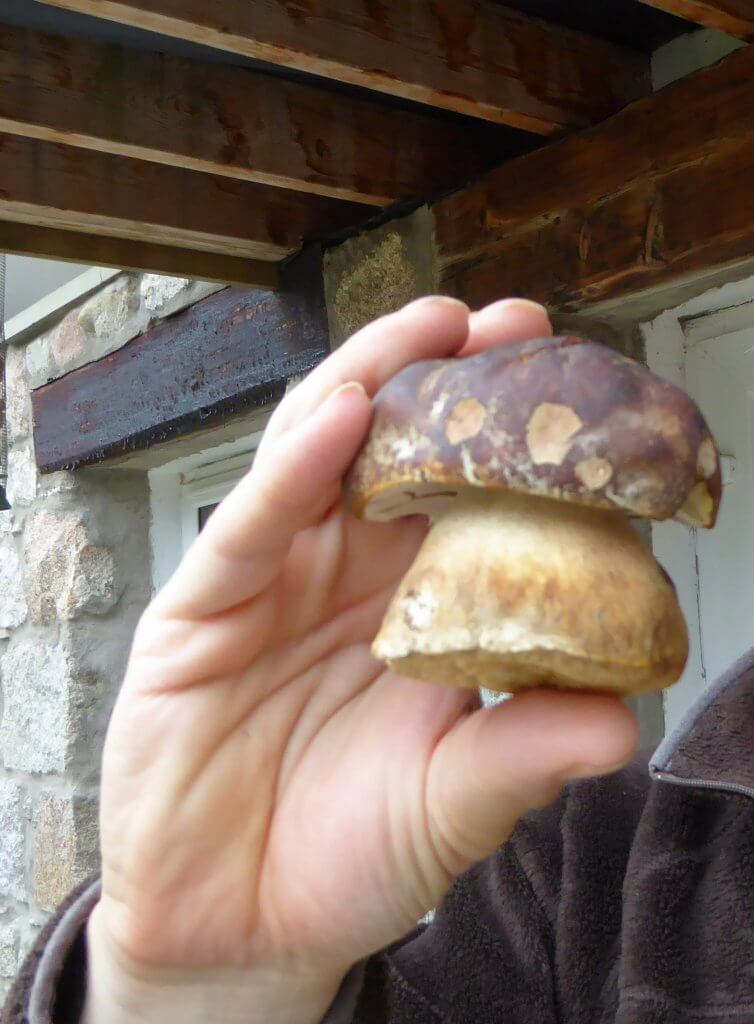 Scottish Wildlife Trust – details on how to identify and where to find the Cep
Further details and intro to "Fascinated by Fungi"
Chanterelles
These are the most reliable crop of mushrooms in the Cairngorms. We manage to pick some every season and they're usually up earlier than anything else. A great crop for summer usually up in July and August.
They freeze well and make great soup with some cream and onion. We tend not to dry chanterelle mushrooms. Freezing does make them a wee bit more watery but they are still good in soup and risotto. They maintain their texture well in the freezer.
NB There is a false chanterelle which you also find here in the Cairngorms but there are distinct differences between the 2. If you know what you're looking for, it's easy to be sure that you're picking the right one. We have had guests bring back a whole crop of false chanterelles though, so maybe it's not obvious to everyone.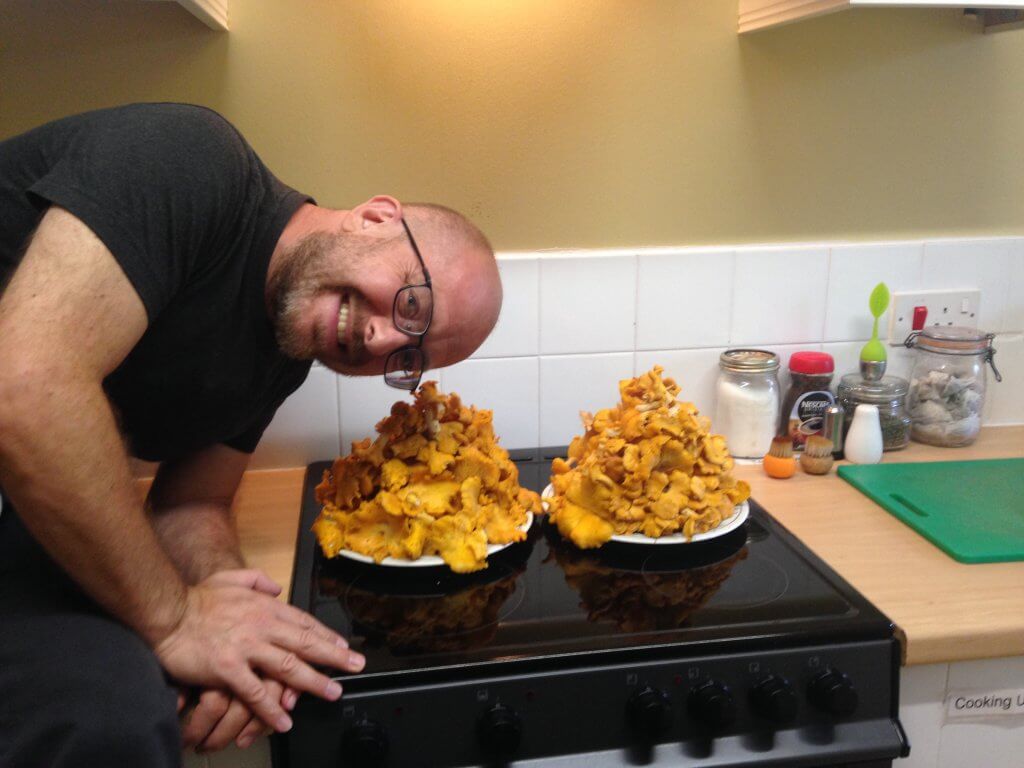 Cauliflower fungus
This is one of our absolute favourites. There's always too much to eat in one go and it dries a treat. The taste is relatively mild but it has an amazing firm texture completely unlike any commercial mushroom. It is great in mushroom soup, risotto, mushroom pie, venison or beef casserole in fact it is a substantial mushroom which can be cooked in virtually any mushroom recipe, including risotto.
These fungi only appear one at a time. You'll never find a cluster as you can do with virtually all other fungi we've learnt to identify. They are so large it must take all the plant's energy to produce one.
We don't come across a cauliflower fungus every year, despite checking the site where it was previously found. It's such a huge investment by the plant to produce such a large "fruit" that it needs perfect conditions to put one up.
The only down side is that the cleaning can be a bit of a  faff – but at least you can wash it as it doesn't absorb much water, but it helps to shake it upside down before you take it home to minimise the bugs.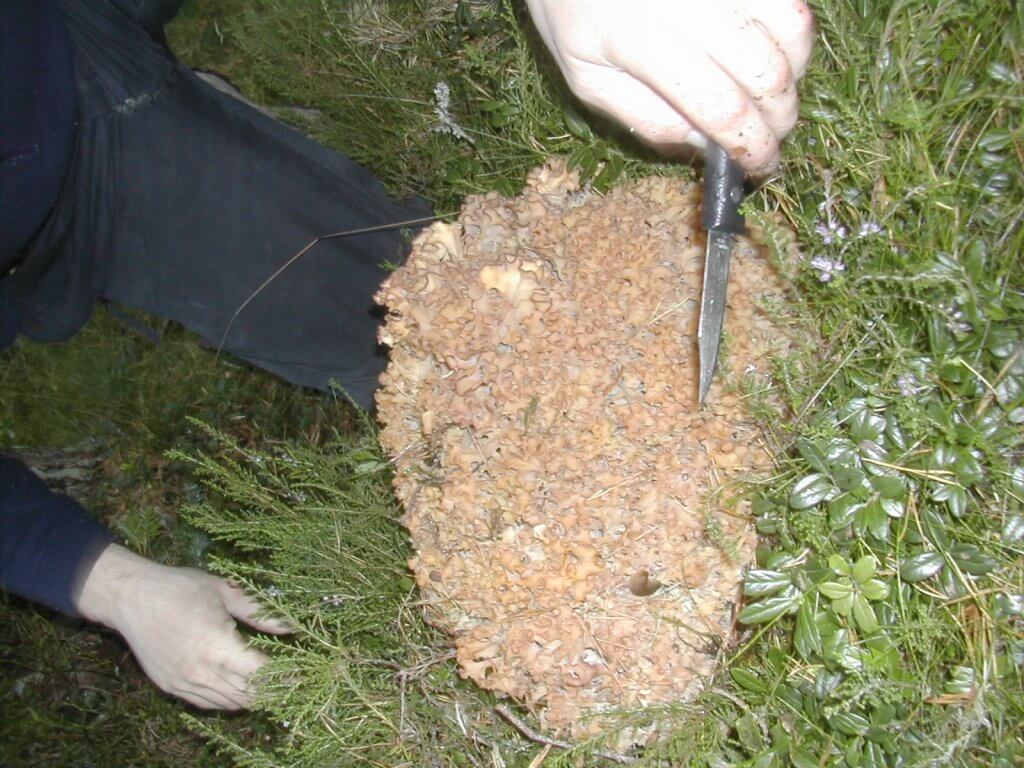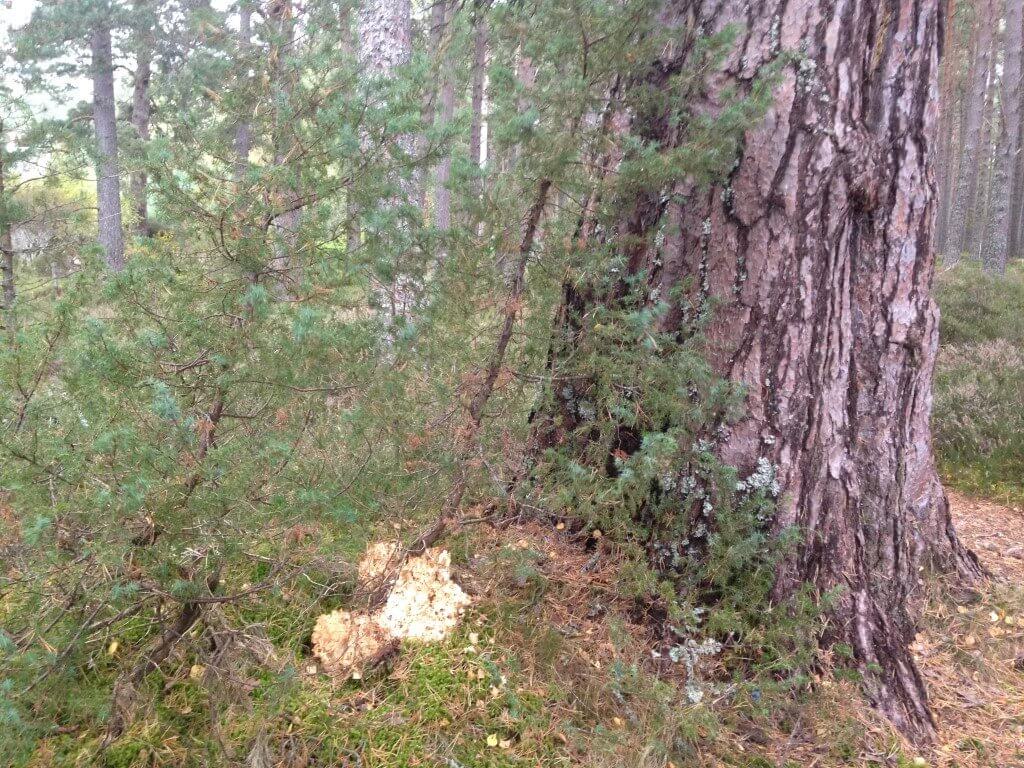 Hedgehog fungus
We don't find this one as often as we'd like. It's a great firm edible mushroom.
Further details and help with identification
If you'd like to gain more confidence in your mushroom identification, enquire with us for a foraging day. There are many other foraging options which go alongside the mushrooms including a plethora of wild berries.