Hiking with kids is not always a fun experience but our top tips could change that around for you. Boat of Garten, Scotland is rich in natural beauty. Its rural setting lends itself to plenty of hiking opportunities for not only individuals, but also families. 
So, if you're looking to go hiking with your kids around Boat of Garten, here are 8 great tips on how to make the best of your trip:
Prep And Plan
"Every hiking trip has to be planned and prepped for," says Madeleine Walder, a travel blogger at State of writing and Essay Roo. "This is especially important when you bring your kids along for the trip. You'll need to plan your day with the kids in mind – when they'll be energetic, when they'll get tired, and so on."
Here are things you'll need to pack for everyone in the family:
Food (including snacks)

Water

A working phone and back up power pack

First aid kit

Sun hats

Midge repellent

Sunscreen
A map, preferably a local OS Map either 1:50,000 or 1:25,000. A paper map will show a larger area than our phone screen and could prove to be a valuable back up, especially if your phone runs low on battery power. Mapping/GPS tracking apps tend to consume a lot of battery power.
2. Dress Accordingly
Next, it's important to dress for the trip. Consider the following scenarios:
Be ready for any times of rain. That's why you should bring rain clothes, in case wet weather shows up.

Make sure you have plenty of thin layers as these will give you more options for the changing weather conditions than fewer thick layers. In Spring, it is very common to experience 4 seasons in one day. 
However, no matter the hiking weather, be sure to have the right clothing, including:
Adequate hiking boots

Hats

Gloves

spare socks, AND
3. Choose Varying Trails And Terrains
Children love to explore. So, when choosing a trail, look for the following features:
Rocks

Bridges

Logs

Creeks

Boardwalks, AND OR

Other interesting features
For example, Frank Bruce's Sculpture trail at Insh; Gruffalo walk in Culloden Woods; Boat of Garten to Loch Garten – plenty of fallen trees to explore as it is the RSPB policy to leave fallen wood where it lies for the other forest beasties to benefit from.
Who knows? Your kids will come up with great adventure ideas when they're on the hike. With wild imaginations, anything is possible for kids. 
4. Invite Friends
Why hike by yourselves, when you can take friends along for the trip? But make sure that you check the current COVID restrictions on the number of people and households allowed to meet up.
Kids might have friends that they want to invite to the trip. So, feel free to let them invite friends over for the trip. Just make sure that your child's friend(s) are well-prepared for the trip. 
If you have a dog, then you can let them join your trip as well! But again, everyone (including Fido) will need to be prepped for the trip.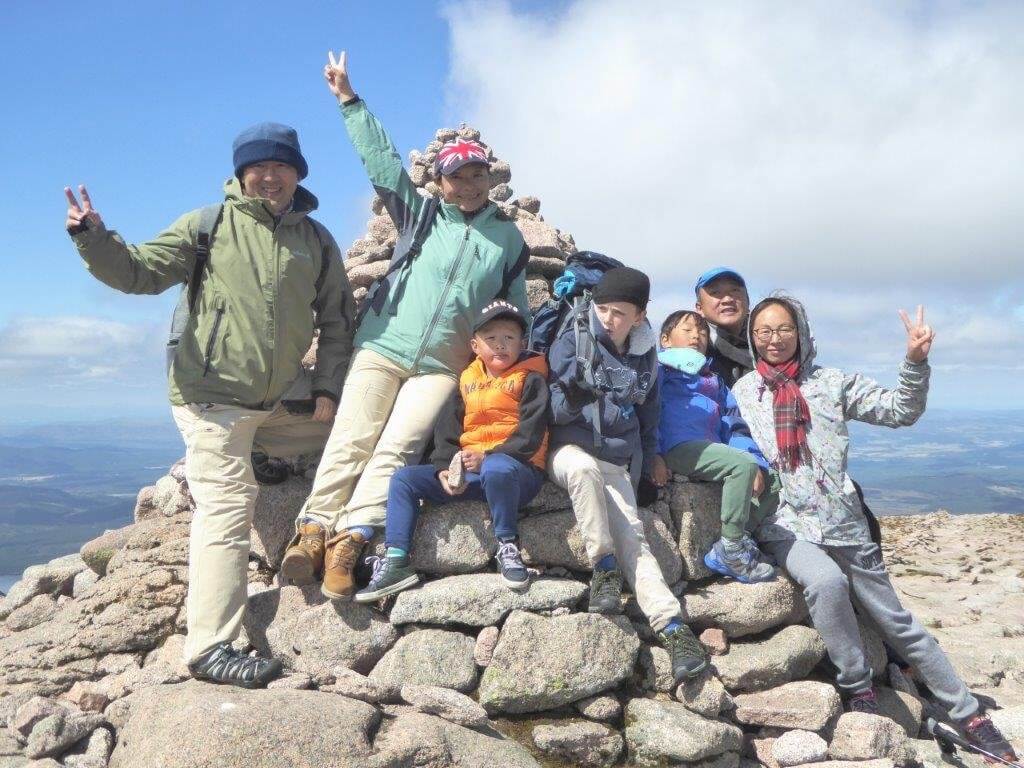 5. Take Breaks
It's natural for people to take breaks. Now, with kids, they'll need to take plenty of breaks, especially when they're hiking. Even if they start complaining that they're not tired just yet, you'll still need to have them break. 
On the other hand, kids will complain about being tired. Again, that's why it's important to plan for frequent stops.
Now, when you and the family stop for a break, don't just sit down somewhere. Also, make sure that everyone "refuels," meaning that you all take in some food and drink before continuing the hike. A snack favorite for kids is a medley of snacks, including trail mix. Wild food/foraging could become a new favourite if you're out at the right time in the right place.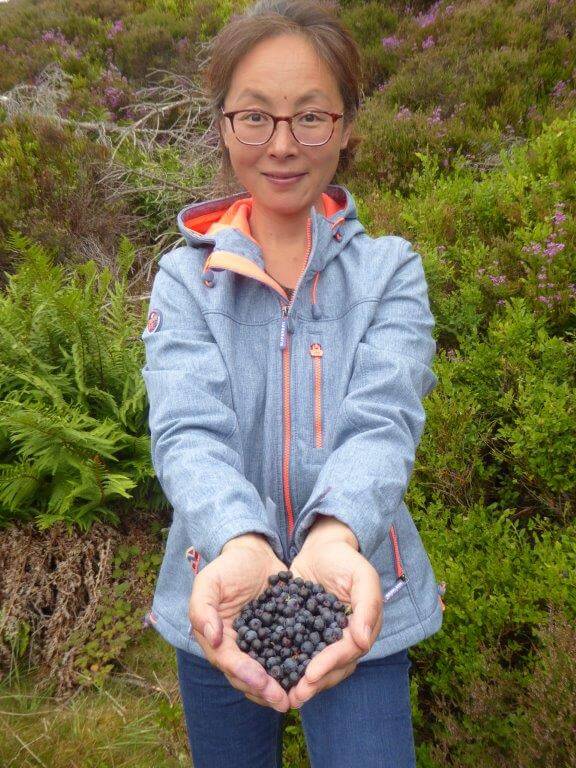 6. Be Positive
Hiking is about enjoying yourself. Although your kids might whine about something along the way, why not spin it around with fun questions like:
"What did you think about the river we saw earlier?"

"I can't wait to see the big bridge. Are you?"

"What color flowers have you seen so far?"
The idea of asking questions is to keep your child engaged, and to prevent them from feeling bored or sad.
Also, treat your child with respect. If your child is visibly tired after a while, then it's time to go home. 
7. Take It Easy
"When hiking with your kids, it's okay to relax," says Cameron O'Neill, a lifestyle writer at Lia Help and Boomessays. "Try not to think about the time passing by, when you don't have anything else planned for the day. Focus on hiking with the family. Focus on taking in nature, and enjoying it with your kids. Remember: There's no hurry. Take your time. Take it easy."
8. Make Hiking A Family Tradition
Family traditions create memories that last a lifetime. So, why not make hiking a family tradition?
Whether you and the family take hiking trips monthly or yearly, this family tradition is for you to create. This family tradition also allows children to embrace nature as much as possible. 
Conclusion
As you can see, hiking in Boat of Garten, Scotland can be a fun experience for you and your child. Therefore, take these 8 tips, and have fun (and be safe) hiking with the family!
If you're looking for more help and advice planning your walks in the Cairngorms, or if you'd like to try one of our ready-made itineraries please get in touch.
Top tip from Scot Mountain Holidays: Experience has also taught us that having animals along on the walk helps to motivate the kids to keep going. This was particularly the case when we were persuaded to try Trekking with a Donkey in France. We then took that experience to develop our own version into the Highland Wilderness Glamping Adventure – to create memories which will last a lifetime.
Elizabeth Hines is a writer and editor at UK Writings and Academized. She is also a contributing writer for Write my paper. As a content marketer, she writes articles about latest tech and marketing trends, innovations, and strategies.