What would your idea of Highland Adventures include? There are all kinds of options available these days.  However, walking the hills and woodlands of the iconic Cairngorms National Park is an experience never to be forgotten. Communing with nature and enjoying spectacular hikes and landscapes is a treat for the senses as well as having proven benefits for both mental and physical wellbeing. But do you ever miss a few home comforts? Or wish you could explore a little further or stay a little longer if only you could carry more kit? Walking with pack ponies could be the answer – an ancient activity that could enhance your Highland adventures in unexpected ways. Both walking and riding with pack ponies alongside are activities which have taken place in the Highlands for centuries.
Surely you've seen pictures of Queen Victoria (admittedly astride a pony herself) accompanied by pack ponies, exploring her Highland estate at Balmoral. Ponies are still used by some traditional estates in Scotland during the deer season to help bring the deer carcasses off the hill.
Ponies would also have been an important part of life during Outlander times. They've always been expected to be working animals here in the Highlands. The breed has been developed to be strong and unflappable; able to carry enormous weights and large for a pony.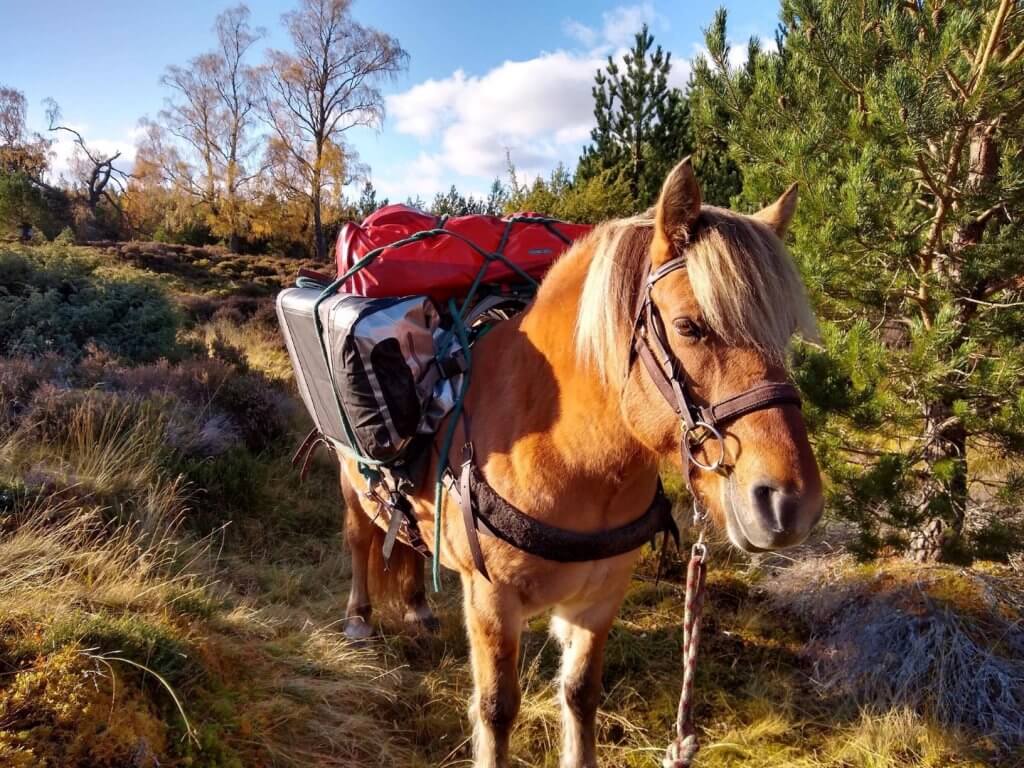 WORKING WITH HIGHLAND PONIES TO BRING YOUR HIGHLAND ADVENTURES TO LIFE
"Their training is quite a long process," says McLauchlan. "But they have a very quiet temperament and are virtually bombproof."
We'll go into more detail in a separate blog but the story in brief is:
We like to hike but both parents on an all day hike and a young child don't always mix. We looked for a way that we could go on a hiking holiday without having to endure endless complaints from the children. Fortunately, one of our clients had been there before us and mentioned hiking with a donkey (in France). It was a lightbulb moment and led to Andy thinking about how much he could do with Highland ponies instead of donkeys.
Now we are launching our highland adventures: Highland Wilderness Glamping.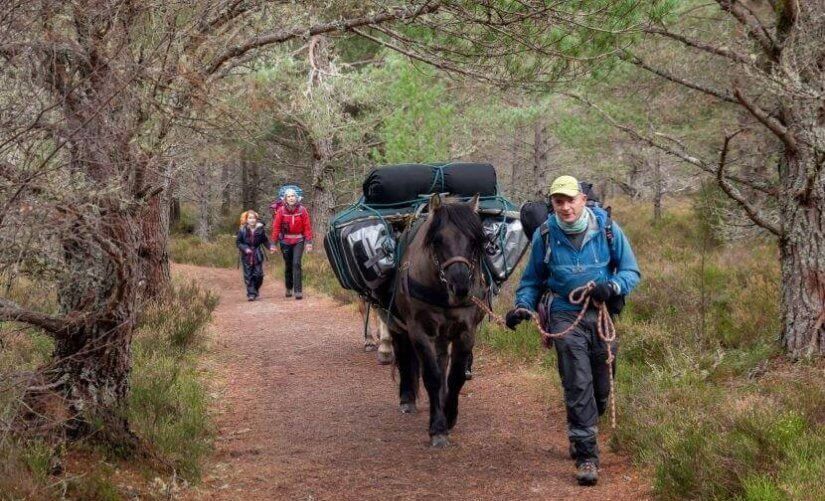 So the benefits of hiking with our ponies include:
1. A change of pace
Walking with a pony can be an almost meditative experience – allowing you to slow down, indulge your senses and immerse yourself more deeply in the wildest and most beautiful natural environments
2. Feel better
There is a growing field of research that shows that spending time with ponies and horses helps reduce stress and anxiety, as their emotional intelligence quickly creates an emotional bond and calming effect.
3. Carry Less on your highland adventures
With only a day pack you can explore well beyond the normal limits, penetrating deep into isolated terrain, yet still enjoy all the benefits of a fully equipped base at the end of the day, brought to you (and taken away) by the most environmentally-friendly transport in existence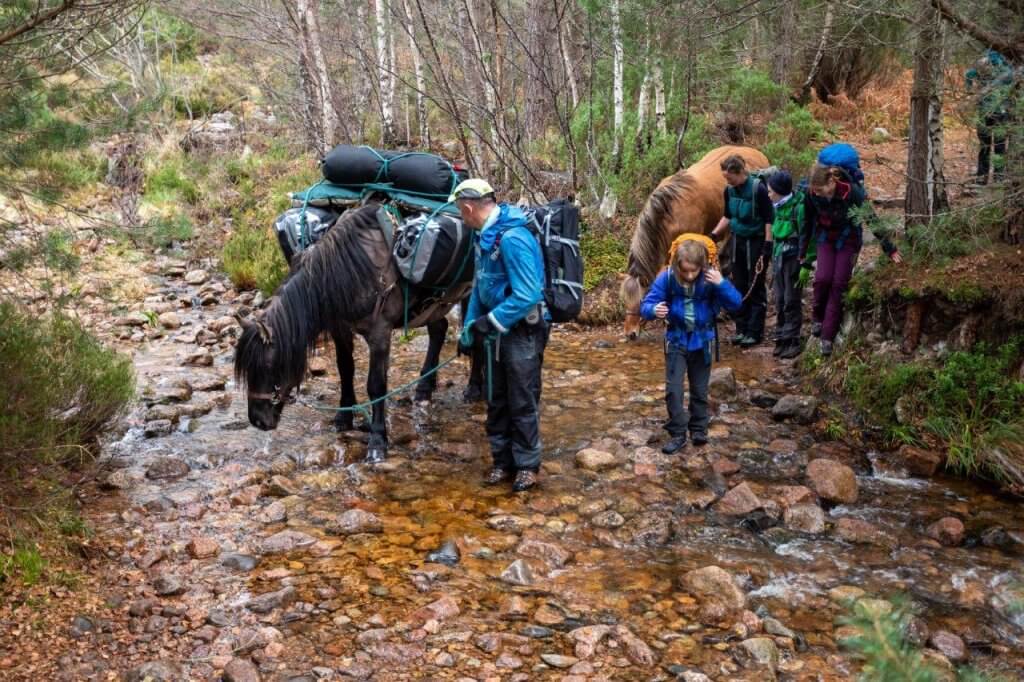 4. Treat yourself
Your equine partners make it possible to bring a few of life's home comforts to further enhance your experience. Imagine the joy of a sturdy Nordic tipi, warm showers, comfy beds and even a toilet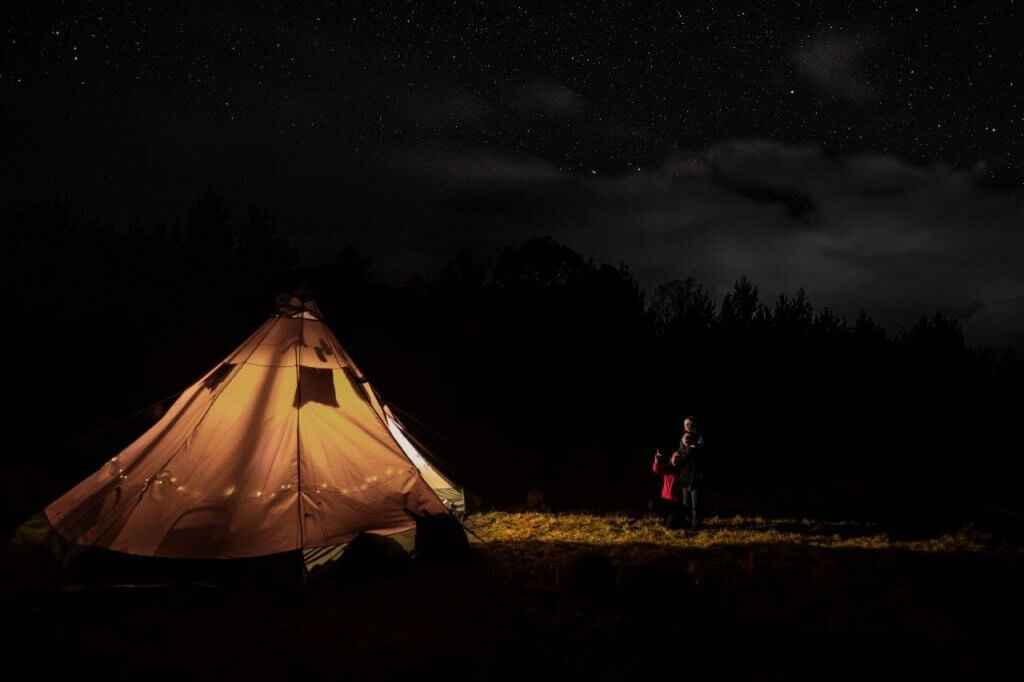 5. Connections
Working together you and the ponies form a team with an intense connection with nature and a genuine appreciation of each other – great company and a great team. Walking with ponies is a traditional pursuit which has incredible relevance to our hectic modern lives. Just imagine slowing down, reconnecting with nature, wild camping, leaving no trace – and yet a warm shower and comfy bed at the end of a satisfying day's walk.
Best of all, your ponies become your friends. Your kids will be so much more involved in the day and not think of the trip as a "boring" walk at all. They might even get the chance to lead one of the ponies or groom them themselves.
Top Tip: add a packet of extra strong mints to your packing and the ponies will be begging you to be their friend.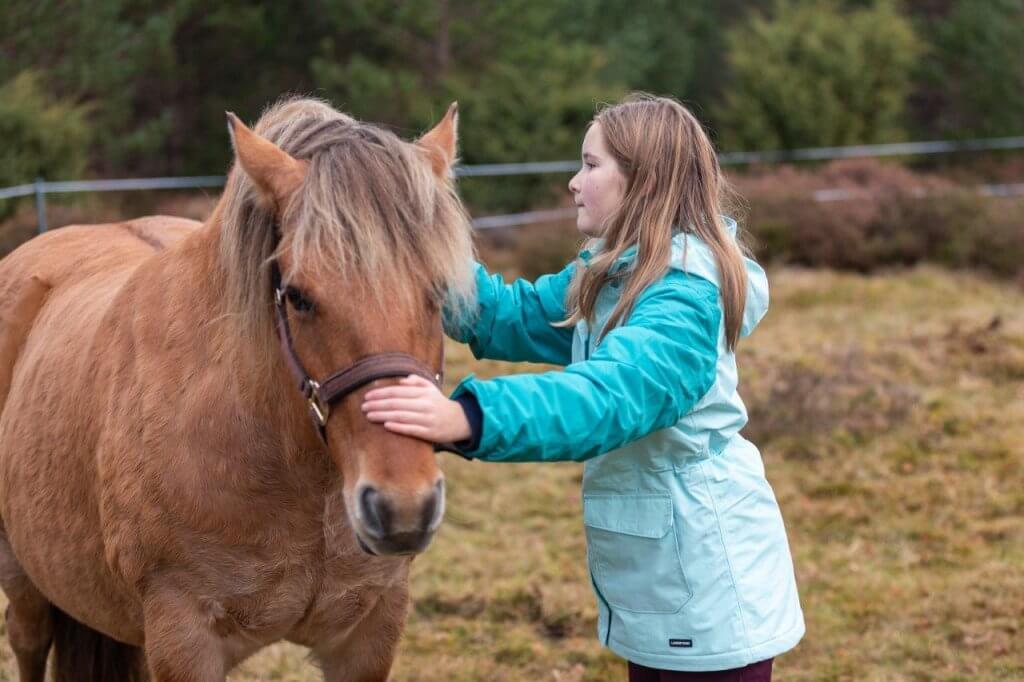 Further reading:
How a pony in the Highlands always beats a quad bike
Deer stalking and the traditional highland pony
Richard Fraser – Scotland's king of the hill pony
The Highland Pony's role at work