Highland Extravaganza - guided hiking across the Highlands of Scotland
Guided walking holiday - day walks across the Highlands from one central Lodge, fully inclusive of accommodation and all meals
We tend to group pick ups as much as we can. Please notify us as soon as you have booked your transport so we can co-ordinate the pick ups as efficiently as possible. We will pick up once from Inverness airport (if required) but can make more than one run to the station as it is only 6 miles from our home base. If the airport and train pick ups conflict, we would advise you of somewhere warm and comfortable to wait for your pick up
HIGHLIGHTS
Loch Ness hike and spectacular views
visit to Loch Ness clayworks
Cairngorms National Park
A visit to the Pitlochry area and the Moulin Inn
inclusive of all accommodation at Fraoch Lodge
inclusive of all meals at Fraoch Lodge
single base
day walks
ROUTES INCLUDE
Ben Vraikie (Pitlochry)
The Argyll Stone (Cairngorms)
Loch Na Hearba (Laggan)
Lurcher's Crag (Cairngorms)
Meall Fuar-mhonaidh (Loch Ness)
The romance synonymous with the Highlands comes alive on this trip when you imagine youself hiking in the footsteps of tartan clad Highlanders striding across the landscape. We'll visit Loch Ness, but skip the touristy highlights instead revealing views of the Loch which many are just totally unaware they could see. We'll also be within spitting distance of the woolen mill mecca of Pitlochry, but instead we'll be starting our hike from the Moulin Inn, one of Scotland's few traditional pubs which brews its own special beer (something to look forward to at the end of the hike) and to top it all off we'll be hiking in the Cairngorms National Park.
Day of Arrival:
at Fraoch Lodge after 5pm if possible, so that we have time for the final touches to our preparations for your visit. You'll be joining us for dinner along with the rest of the group and we usually aim to serve up for about 8pm.
Day 1:
We'll head south to Pitlochry which is dominated by Ben Vrackie. Our aim is to climb the hill as it is one of the S. Highlands' finest viewpoints. There's also the chance to visit the smallest & most traditional of distilleries or sample the beer brewed at the Moulin Inn; which will be almost impossible to ignore as it is right at the foot of our route.
Route info: 720m ascent and 6 miles (9.5km) on footpaths and tracks with moderate gradient. Approx walking time, excluding breaks: 3 – 4 hours
Day 2: Passing along the shores of beautiful Loch an Eilean we then head into the native forest. Hidden amongst the pines and birch, we ascend a long abandoned pony track above Coire Buidhie – one of the Cairngorm's "Shangri-la's". We descend through the stunning Rothiemurchus estate to head back to base for cake O'clock and to freshen up.
Route info: 700m of ascent and 9.5 miles (15.3km) on footpaths, tracks and mountain moorland with some moderate gradients. Approx walking time excluding breaks: 5:00
Day 3: The 5km walk in to Lochan na h'Earba is a relatively flat approach along a track, with lovely views of all the hills around.
Lochan na h-Earba is situated on the Ardverikie Estate near Loch Laggan and has appeared in the movie Mrs Brown, the television series Outlander and in the BBC television series Monarch of the Glen
Route info, including Creag Pitridh: 800m ascent and 13km on footpaths and tracks with moderate gradient. Approx walking time, excluding breaks: 4 hours
Day 4: Is a chance to give the body a bit of a rest and explore the local area under you own steam. Hire a bike and cycle along the Speyside Way to the gear shops of Aviemore. Chill out with a good book in one of the villages many cafes. Boat of Garten is on the edge of the huge RSPB Abernethy reserve, the most biodiverse terrestrial nature reserve in the UK. Alternatively explore the beautiful Rothiemurchas Estate or head down the Spey to one of the areas many whisky distilleries for a tour and a tasting. Of course there will be Rebecca's delicious home cooking to look forward to on your return to the Lodge.
Day 5: Meall Fuar-mhonaidh stands in perfect isolation high above rolling hills & the Great Glen. The sense of space is superb as we're treated to grandstand views down Loch Ness and to the distant West Highland peaks.
Route info: 535m ascent and 5.75 miles (9km) on footpaths and tracks with moderate gradient. Approx walking time, excluding breaks: 3 – 5 hours
Day 6:  On this route to Lurcher's Crag we'll enjoy spectacular views down the length of the Lairig Ghru pass itself, all the way to the Devil's point on the Braemar side. The crag itself is a popular destination in winter for a spot of climbing, in the right conditions.
Route info: 535m ascent and 5.75 miles (9km) on footpaths and tracks with moderate gradient. Approx walking time, excluding breaks: 3 – 5 hours
Day of Departure: after breakfast
We asked our guests what sets Scot Mountain Holidays apart, why they return year after year:
"the social aspect"  –  "the camaraderie, food and conversation"   –
"the company of the hosts"  –  "so warm and welcoming"  –  
 "a profound sense of belonging"  –  "the welcome of Rebecca's home cooked meal"  –  "Andy's skills as a guide, naturalist and leader"  –  "stewardship, sustainability and a small footprint"  –  "in harmony with the land"  –  "a slice of rural Scottish life"
Scot Mountain Holidays is the ONLY adventure tour operator in Highlands of Scotland with a combined home and guest lodge. We strive to be more than just an tour. We aim to provide you with a 'home away from home' on your adventures. We thought of no better way of doing this than to welcome you into our own home.
We have owned and operated Fraoch Lodge as our home base and business since 1999. In that time, we have come to embrace our guests as members of our extended Highland family.
We source our meals from locally produced and home grown ingredients to provide you with the most delicious flavours and traditions the area has to offer (while minimising our impact on the environment, too). Our dining room and lounge are shared spaces where we gather with guests and friends to share in the holiday and offer you extensive knowledge of your tour.
No matter the season, the Cairngorms and Fraoch Lodge is a place to relax and explore all its beauty and comforts, and we hope to make you feel as at home as we are.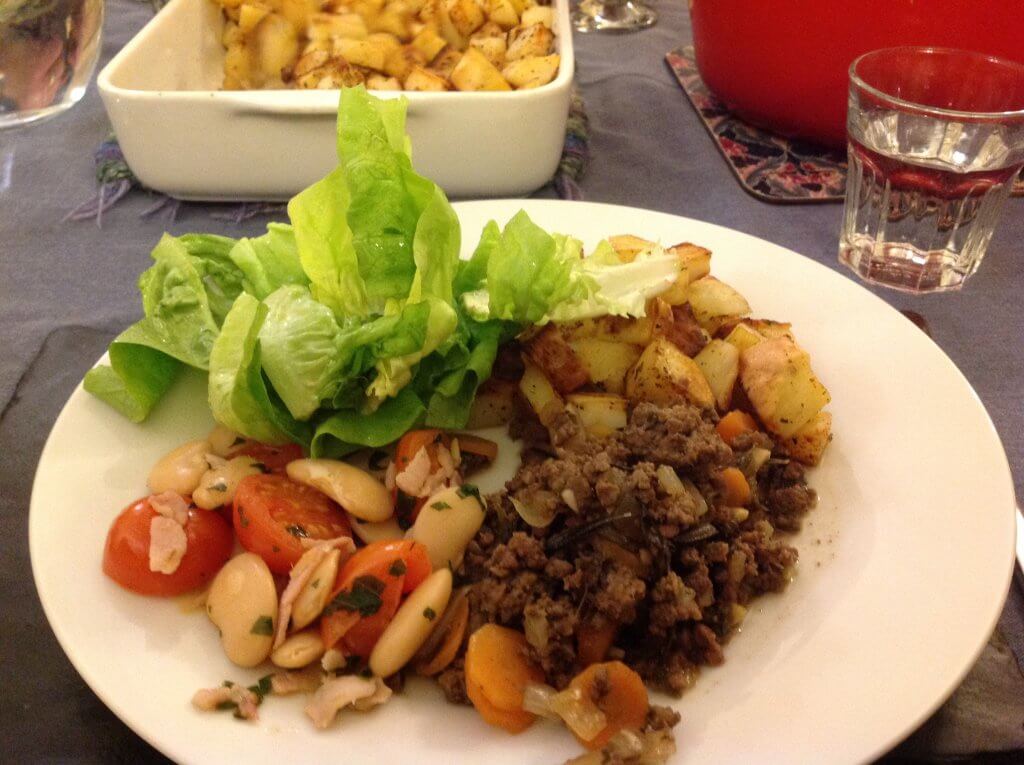 We have achieved Gold Star Awards from the world's most highly respected green accreditation scheme, Green Tourism, and were awarded Highly Commended in their Green Star Awards 2013 for both Scot Mountain Holidays and Fraoch Lodge. We offer a Green Travel Discount of £15 to any guests who travel to us by public transport. Our primary aim is to minimize the carbon footprint of our holidays, and to this end we donate 1% of the price of our tours to the RSPB's Abernethy Reforestation project.
It is a holistic approach we have to the care of the environment. Andy your adventure guide has a passion for the natural world – whether it's the flora, fauna or fungi. He has a background in geology and a lifelong interest in natural history, as well as being a keen gardener.  He knows a Golden Plover from a Dotterel, a Green Shank and a Dunlin. He also makes no apologies to being very excitable upon spying a Golden Eagle!
For further information, please don't hesitate to check out our Environmental Responsibility page, or contact us directly at .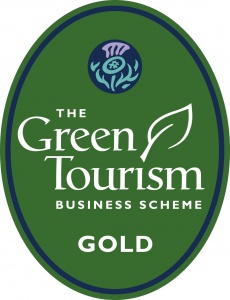 Booking Procedure
Departure Guarantee
We are proud to continue to offer our unique departure guarantee*. If your booking is confirmed by Scot Mountain Holidays you can be assured that your holiday will run. We can offer this guarantee as we are unique amongst walking holiday operators in Scotland by providing all the parts of your holiday (guiding, accommodation and catering) in-house.
* Scot Mountain Holidays reserves the right to alter the venue and itinerary of holidays advertised as based away from Fraoch Lodge.
We work with Worldpay to process our online transactions now so you can rest assured that your payment will be processed securely. We accept the following cards:




Booking online is straightforward and enables us to confirm your reservation immediately. We also accept bookings by telephone, email, and post.
Attention! Don't forget to read our trip dossier and booking terms and conditions, BEFORE you complete the booking process!
A deposit of 50% is required at the time of booking unless you are booking less than 28 days before departure. In this case, full payment of the trip price is required
---
Your Financial Protection
In compliance with the UK Package Travel, Package Holidays and Package Tours Regulations 1992 a client deposit account has been arranged with the Royal Bank of Scotland to protect monies paid in respect of travel arrangements offered in the Brochure and to cater, where necessary (and subject to the terms of the insurance policy), for a refund of such monies in the unlikely event of our financial failure. The balance of payment is due 28 days prior to the commencement of the course. Credit/debit cards accepted are: Visa, Visa Electron, Mastercard, Switch, Non-refundable deposits will be debited on receipt of the booking form. Balance of payment reminder will automatically be sent out to you. Please be prompt in paying the balance. If you decide to pay by internet bank transfer please use your own name or booking number as a reference for the payment so it can be reconciled.
---
Insurance
It is a condition of booking that you are insured against medical and personal accident risks. This must include cover for the activities to be undertaken during the trip. We also recommend that you take out insurance which includes cancellation and baggage cover.