It's that time of year again. Stress galore because you can't think what to get for the hiker in your family. They have socks overflowing from their drawers. Their hiking clothes are overflowing. They have every hiking related gadget and bag you can think of. What next? Here are some present ideas for hikers who seem to have everything they could possibly need; after all, in theory we don't require much to go for a walk/hike.
Possible options
ticket to mountain film festival – the number of mountain film festivals in the UK has multiplied exponentially in recent years
2. entry to a walking festival
There are walking festivals across the country of course. You may well be spoiled for choice. Plan the whole weekend/week as part of your surprise and don't forget to book accommodation. If you're not into the walking, you might want to book somewhere which has options for you too. We've just mentioned a few festivals, which are closer at hand for us though during our research we have noticed that cycling sportives and running events seem to have taken over from walking festivals here in the Cairngorms.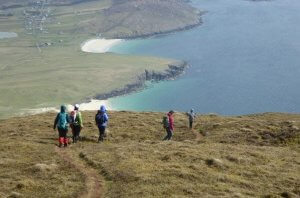 3. holiday voucher
You might not want to book a trip which is longer than 3 or 4 days if the gift is to be a surprise. Popular trips (for vouchers) with Scot Mountain Holidays include the following:
4. A coffee table book or a mountaineering biography or Mountain reflections/stories
Some possibilities include:
[amazon_link asins='0857861832,1903385563,1903385334′ template='ProductCarousel' store='1603-8102-0783′ marketplace='UK' link_id='3bc16c70-e56c-11e7-9da1-9d79f875a056′]
[amazon_link asins='1910021652,0715389009′ template='ProductCarousel' store='1603-8102-0783′ marketplace='UK' link_id='590fdd2f-e56c-11e7-a818-9f0fa321aec0′]
[amazon_link asins='0995724008,0094715602,1841193151,1849013853′ template='ProductCarousel' store='1603-8102-0783′ marketplace='UK' link_id='6b4a9d6c-e56c-11e7-b72a-edccc49b48a8′]
5. digital maps for latest destination at the top of the bucket list for a hiking adventure
, or might hit the mark.
6. magazine subscription for TGO or Trail or Country Walking or Adventure Travel
,
 – inevitable free gift included which at the moment is one year's free access to OSmaps and a mountain pod, so effectively more than one gift
7. membership of Ramblers or Open Spaces Society or even RSPB
Gadgets
which might not yet have made their way into the walking kit, or could be considered replaceable.
[amazon_link asins='B000YF3DUA,B0754JJMDF' template='ProductCarousel' store='1603-8102-0783′ marketplace='UK' link_id='5e7f210e-e4db-11e7-86ec-c1b902562b7b']
[amazon_link asins='B00UFYHTPA,B00P26QDEO,B00KPSE7LK,B004GLA9U0′ template='ProductCarousel' store='1603-8102-0783′ marketplace='UK' link_id='7d8247a8-e4db-11e7-ad66-9374e134d325′]
[amazon_link asins='B075LB2ZLG,B0762LVCS4,B077VSKFVC' template='ProductCarousel' store='1603-8102-0783′ marketplace='UK' link_id='9bf784d4-e4db-11e7-8751-ad6678e37fb9′]
[amazon_link asins='B00XVTJKCQ,B00MWU1GGI,B007TSRDCO' template='ProductCarousel' store='1603-8102-0783′ marketplace='UK' link_id='c3fc4518-e4db-11e7-aabc-73cd0d534171′]
Tips for the winter season: How to protect your phone from the cold
The picture above was taken on a phone. We are all heavily reliant on our mobile technology these days and this includes those of us who love the outdoors. Unfortunately as we've all discovered to our cost cold weather and mobile phones don't always mix. A solution is needed on how to protect your phone from the cold.
We all love to record our exploits, take panoramic pictures and videos. None of us want to carry the extra weight of a camera as well as our phones. What has often happened to me is that as soon as I take my phone out to take one picture or one short video, it dies. The worst thing which can happen is when your phone dies on you, after all as well as being your camera, it is often your emergency contact. Sometimes it will revive in a pocket close to me; sometimes it has to be warmed through and recharged at home.
If you use an iPhone though, take extra care as generally the reports we've been receiving are that they are considerably more temperamental in the cold. Samsungs seem to be anecdotally better. (See comments below from the Facebook group.)
Top tip: Don't try and power up your mobile phone until it has warmed up again as this could damage your battery further.
Advice from Facebook group: Scottish Hillwalking and Wild Camping
Had my Samsung s7 up in the hills at the weekend, -8c, lasted from 7am through to the evening, tracking gps and taking loads of photos. Over a year old, no full body case, kept it in an inside pocket, turned off data/wifi
Changing the phone won't help really, they all suffer from cold. -10 on the pentland hills caused my Samsung not to work.
Make sure you get full body case for insulation
My iPhone worked perfectly all day in -8. I just keep it warm in my fleece pocket. Flight mode helps too.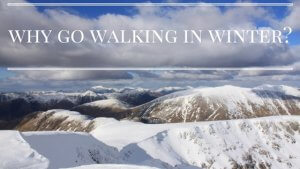 Possible solutions:
Saltcases are a new company who are utilising NASA technology to protect mobile phones, tablets etc from extreme temperatures – both hot and cold. They claim it is the "best iPhone SE case on the market – with NASA technology that fits in your pocket"
The strap line is: "Salt cases – for the outdoor adventurer in all of us…even if that just means lounging on the beach!" Perhaps worth considering though there are no doubt cheaper solutions on the market and they are currently only made in the US. Despite free international delivery – you'd still need to wait a while for yours to arrive.
"I usually have my phone in a pouch with a couple of hand warmers lol….. not bought any this year yet  😂"
[amazon_link asins='B00N3X3JLI,B000YF3DUA,B009ZWDF56,B01M5IHHJU' template='ProductCarousel' store='1603-8102-0783′ marketplace='UK' link_id='3d7d021d-e01f-11e7-9c0d-d1442e46833c']
"I use a child's woolly sock as a cover and have extra power in the form of a cover gives 4 charges keep phone on an inside pocket never had any issues."
Here's s solution to the odd sock pile which always seems to accumulate over time.
powerpack/powerbank – don't forget your charging cable
"Just take a portable battery charger with you next time and you're sorted. No more phone blowouts! (Even more important if you ever need it for an emergency).
Edit: Oh yes, don't forget the charging lead. 😄👍"
"Keep it in your inside pocket and get a power pack for back up."
[amazon_link asins='B019GJLER8,B0109PYRE0,B00MWU1GGI,B007TSRDCO' template='ProductCarousel' store='1603-8102-0783′ marketplace='UK' link_id="]
"Get a new battery! They only last 2 or 3 years normally, less if you charge it up a lot. It's not an expensive upgrade, other than that just keep the phone in an inside pocket when you're not using it and that should help. Most batteries lose power much more rapidly in cold weather conditions, camera batteries too, it isn't just an iPhone issue!
All batteries suffer in the cold, even with a good charge they cannot supply the power needed. Keep a spare fully charged in your pocket."
Scot Mountain Holidays runs a number of trips throughout the year. We particularly enjoy running trips in the winter in the Highlands of Scotland. If you'd like to explore the winter in Scotland please take a look at the trips we have to offer
Helpful articles:
Thanks to the following people for their helpful advice on Facebook:
Mike Duguid, Scott Dowding, Bruce Macaulay, Martin Sloan, Keith Briggs, Terrence Thompson, Mike Kochalski, Allan Jamieson, & Nick Cole
GUEST BLOG: CHOOSING ADVENTURE TRAVEL INSURANCE
Are you struggling to find the right travel insurance?
When it comes to planning an adventure holiday, we often overlook the hidden gems of the UK. Here in Scotland plenty of adventure is on offer;
from hiking and mountaineering

to biking and family adventures,

there's something for everyone.
Whether this is your first adventure holiday or you're an avid explorer, you need to make sure you have the right travel insurance. Making sure you have the right travel insurance will ensure you are able to enjoy your trip. You'll have peace of mind that should the worst happen – you will be covered.
Many believe travel insurance is solely for overseas holidays. Unfortunately even in the UK there's still a chance you may need to cancel the trip or return home early. The cost of a UK adventure holiday can soon add up; what with the travel expenses, accommodation, food expenses and excursions. You'll want to make sure you protect that investment.
Understanding travel insurance
The guys over at understand how tricky it can be to understand the jargon of the travel insurance industry. They have given us some key points to look out for when buying a suitable adventure holiday policy.
Most policies will offer cover for pre-booked UK holidays of two nights or more. Usually these include cover for cancellation, medical expenses and personal possessions as standard.
TIP: When selecting your policy, make sure the cover level is suitable. If you have paid £1000 per person for your holiday, then the cover level should match this. If you chose a policy with an inadequate level of cover you could find yourself out of pocket. Should you need to make a claim most insurers will only pay up to the stated cover level.
So, how about covering the activities? Under standard travel insurance a select number of activities will be covered, and most policies will allow you to add on those that are slightly more dangerous for an additional premium.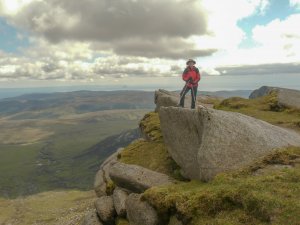 Restrictions on adventure travel insurance
It is important to note; most policies will have a height restriction on certain activities. For example, mountaineering up to 1000m may be covered as standard; however, climbing higher could require an additional premium. Likewise, leisure cycling may be covered but off-road biking may not. Always check with your tour guide to make sure you are aware of the heights and activities you will be participating in and if you are unsure, call your travel insurance provider to clarify the right level of cover.
Generally speaking, standard travel insurance policies will not offer cover for sports equipment. Having said that, there are more specialist sports travel insurance policies available or you could simply look for a company which offers a 'sports equipment extension' for an additional premium.
If this is something that is not offered by your policy either look for one that will cover this or check your personal possession cover on your home insurance. We always recommend checking your policy wording carefully to make sure you are buying a policy that covers all your needs.
Once the travel insurance is out the way, you are free to enjoy your break and truly get your teeth stuck into some adventure – enjoy!