– a pub, a castle, a hike:
Hit the Hotspots in the Highlands of Scotland
If you're in the Highlands on a business trip, and have a few days to spare here's an idea for a personalised tour we could put together for you and your group.
Mary Jane Shankel and her son, Josh, were over in Aberdeen with her husband, who was unfortunately working so he couldn't enjoy the same freedom to explore as them. They contacted us and we put together the following tour for them which Mary Jane has reviewed on TripAdvisor.
This trip took place at the end of April 2015 so don't be surprised to see snow on the ground for the hikes – it wasn't too much of a shock for the Shankels as they had come over from Canada.
The timing of Mary Jane's trip was tight so their first day started late (around 11am – due to the travel time from Aberdeen)
Day 1: Hiking in the Aviemore area: arrive at Fraoch Lodge on the train from Aberdeen, via Inverness to Aviemore station, where Mary Jane and her son were met by Andy in our VW Caravelle. Andy brought the 2 Canadians back to Fraoch Lodge where they changed into hiking gear and chatted to him about the route for the day, the gear they needed and then they made up a lunch packet and set out for a half-day hike in the Cairngorms.
Ascent of Meall a'Bhucaille.
Day 2: A pub, a castle and a hill walk: Mary Jane had proposed in her first email to us that ideally she would like to include a pub and a castle in with the hiking as it was to be her son's first experience of Scotland. By including this visit to Perthshire (a short drive from Fraoch Lodge – less than 2 hours) Andy hit all these highlights.
Day 3: a sad farewell – heading back to Aberdeen.
Here's what Mary Jane had to say in her 5 star review of the trip:
"Andy and Rebecca are the most fabulous hosts, they made us feel like we were old friends on a short visit. We packed in really, really full days of hiking and sight-seeing. Being short of time, Andy skillfully managed our wish list of 2 half day hikes, a tour of a Scottish Castle and a trip to a traditional pub. Andy's breadth of knowledge seems unbounded; Scottish history, geology and ecology kept us tuned in to the beautiful landscape and people of Scotland. Topping off the day with Rebecca's wonderful cooking and wandering through their organic garden made the trip a seem like we had found a little piece of heaven. Weeks later we are still talking about it and planning a return trip…a longer one this time!"
Mary Jane and Josh enjoyed a private guiding package with Scot Mountain Holidays. They had no transport themselves so were able to benefit from our transport as well as Andy's local knowledge. On their own and on their first tour, they would not have been able to complete their tick list. It's only a shame that Mary Jane's husband was not able to join them. Perhaps on a future trip they can tempt him to explore more widely when he is not as busy with work issues.
If you are short of time and want to pack in as much as you can on your visit to the Highlands, please contact us for a quote. Our trips are most frequently based from our own home in the Cairngorms National Park, but we can work further afield. Based with us you can access a wide variety of top attractions: a distillery, Loch Ness, beautiful scenery, castles galore, historic sites and boundless hiking opportunities as well as wildlife spotting.
VACATIONS WITH SCOT MOUNTAIN HOLIDAYS
Hiking Vacations across the Highlands of Scotland
Adventure vacation in Scotland for all the family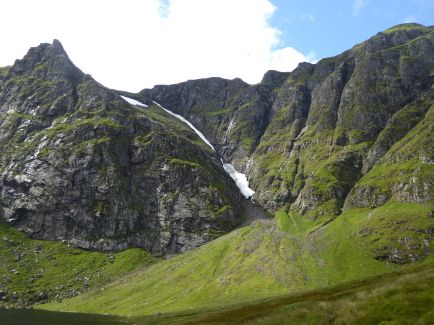 Get off the Beaten Track in the Highlands of Scotland
This is a minimum 2 day, 3 night stay with Scot Mountain Holidays. It works best for 2 or more people. You join us later in the day before your activities for dinner. We'll all sit down for dinner together and discuss travels, politics, families or whatever else comes up in conversation. Andy will browse the weather and then come up with some suggestions for the guided walk for the following day. If necessary he'll also run some checks of your hiking stuff to make sure that you won't be at all uncomfortable when out hiking. (Unlike a lot of European hikes, once you are out on a hiking route in Scotland, especially if you head out on a mountain route, there are few if any chances to change your clothes, pick up extra food or any such shopping opportunities.)
The first day's hike is aimed at familiarising you with the area and giving you the opportunity to get away from the beaten track. Andy has been guiding in the Cairngorms for about 15 years, he knows the area like the back of his hand and is constantly learning new interpretations of the landscape and its history. You'll learn so much by spending the day with him, which will stand you in good stead for the following day.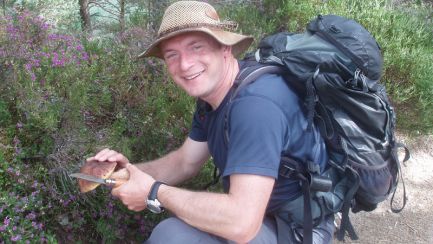 When you return from the hike we'll have tea and cake ready for you, and a fire burning if the weather justifies it.
Before dinner we'll check the weather and come up with a plan for the following day. Scot Mountain Holidays will provide the guidance and map for a route designed according to your requirements. If required we'll also provide transportation, particularly if it's a linear route we choose, which will allow you to see more of the area as you won't have to return to the spot where you started. (Another plus point as if you were tied to your own transport or public transport, walking a route in one direction, would be so much more difficult to co-ordinate – one reason why support packages are so popular for the long distance paths.)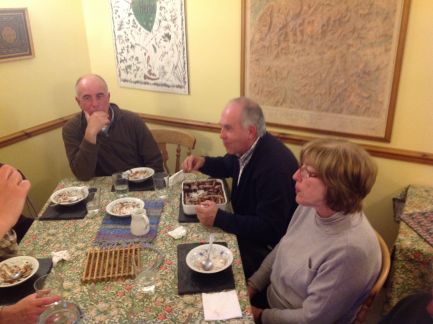 After dinner prepared from local produce, much of it hopefully from our garden (so long as you're not visiting in the depths of winter), you'll be able to relax by the fire or retire to you room. We keep a plentiful supply of books and quite a few board games or cards in the lounge if you want to disconnect from electronic forms of entertainment; but for those who feel the need to keep in touch with the wider world there is WiFi throughout.
In the morning, after breakfast of your choice, and having prepared your packed lunch from the fresh bread, home made cake and other options we'll have laid out for you; we'll take you out to the start of your route and set you on your way with your map and route description. You should by now have a better idea of the area from your day out with Andy.
One of the joys of hiking in the Cairngorms is the wildlife which makes its home here. The area is regularly visited by wildlife photographers and BBC wildlife production companies looking for footage of capercaillie, crested tit, reindeer, pine marten, wild cats and many others. You never know what you might see on your hike.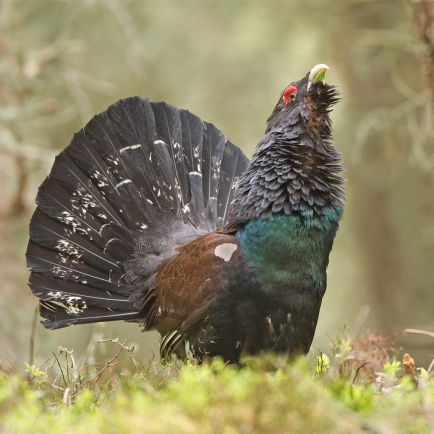 We'll pick you up at the end of your hike and bring you back to the fire and cake so you'll follow the same simple formula which underlies all our trips: eat – sleep – hike.
At the end of your stay, despite the fact that you might be physically tired, you should be mentally refreshed for your return home.
Pricing scheme:
Get off the Beaten Track is a tailor-made hiking trip designed for people who want to explore a wee bit more and understand the area through the eyes of an experienced, qualified guide.
You can book from a minimum of 2 days: one guided, one self-guided.
The guided day with Andy will introduce you to the area and help to orientate you. You'll get an idea of how far things are, how long it takes to hike on different routes, what plants and animals are around, how our countryside is formed and managed etc. Andy is very much an environmentalist and amateur geologist/meteorologist with a keen interest in wildlife. He has his summer, winter and international mountain leader qualifications.
For the second day, Andy will put together a personalised route with a map for you to follow on your own. It will be tailored to your ambitions and the prevailing weather. Where necessary we will also provide you with transport to the beginning of the hike and a pick up at the end of the route.
Your accommodation and all your meals are included at Fraoch Lodge.
Basic price: £236 per person
included all meals at Fraoch Lodge, 3 nights accommodation at Fraoch Lodge, 1 guided hike, 1 self-guided hike with map, route information and logistics
Optional alternatives:
3 days, 4 nights
including all accommodation, transport and meals
1 guided day, 2 self-guided days: £300 per person
2 guided days, 1 self-guided day: £362 per person
3 guided days: £424 per person
All prices are based on a minimum of 2 people.
Vacations organised by Scot Mountain Holidays
Self-guided Mountain Biking breaks
Useful links for planning your trip to Scotland
Email us if you think we can help plan your vacation in Scotland – we can hit all the Highland hotspots and include some off the beaten track surprises you might not know about.
For inspiration check out our  and our  account.
Mountain biking for families
Reindeer Centre to Jack Drake's (Inshriach Nursery)
NB: 2018 update: The Potting Shed cafe at Jack Drake's (Inshriach Nursery) has closed it's doors for good.
This route can be done in either direction or turned into a circuit for older riders.
If you have younger or less fit riders with you who only want to do the route in one direction, this route would be a good one to do with Scot Mountain Holidays who can offer the support/pick up for each end of the route.
We cycled this route on the Sunday of the Harley Davidson rally in Aviemore so we were treated to the splendid sight of the Harleys on their ride out to Cairngorm Mountain as we set out from the reindeer centre in Glenmore.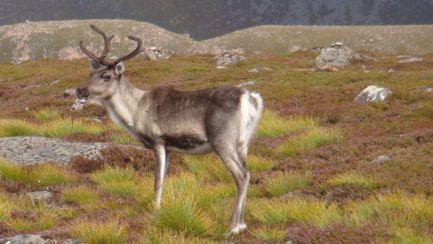 We parked along the side of the road opposite the reindeer centre then followed the path (with the treasure hunt signs) towards Loch Morlich. We kept to the mountain side of Loch Morlich heading away from the road but in the direction of Loch an Eilean. (If this is part of a mountain biking weekend with Scot Mountain Holidays we will provide the relevant map.)
The path from the reindeer centre to the main path around Loch Morlich is relatively flat and pretty good under the bike. Very little mud. It's a well-maintained path with very few ruts or tree roots to negotiate. There is one wee uphill section just before you join the wide path which runs along the side of the Loch. This section may mean that one or two members of the party will get off their bikes for 10m or 20m, unless they can master their gears in time. Once on the main wide bridlepath going is extremely easy and virtually flat, or slightly downhill most of the way until the next junction. The views are great over Loch Morlich and back towards the beach.
You'll pass the path junction locally known as Picadilly and also the path heading into the Lairig Ghru on the way to Loch an Eilean.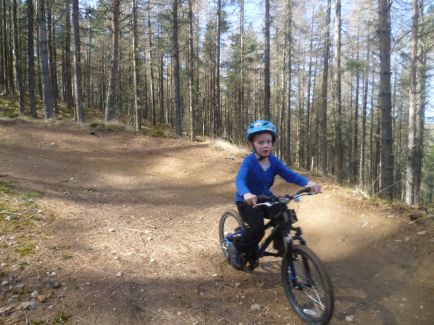 Once you reach Loch an Eilean, you'll turn left through the gate and follow the path skirting the edge of the Loch. (If anyone needs the loo at this point you can make a detour to the right and head up to the loos by the information centre on Loch an Eilean where you can also pick up a coffee if you're gasping.)
When you reach the end of the Loch, you'll find a wee path heading to the left past Loch Gamna. You'll need to take this path to go in the direction of but at this point the path deteriorates for a while and there are a lot of roots to cross. When the path gets too muddy, you'll have to walk the bikes for a short section at the bottom of Loch G until you start to head up over the hill. It's only for a wee while though and pushing the bikes here is not too much of a chore. You'll soon pick up a forestry track which is easy to follow before a long downhill section leading almost directly to the cake shop where you'll have a great stop. Jack Drake's potting shed do an amazing array of cream cakes, teas and coffee. If you can bag a seat at the counter by the big glass window looking out over the bird/squirrel feeders time will fly past.
Phone for your pick up or nominate a designated cyclist to pick up your vehicle at the reindeer centre.
Vacations organised by Scot Mountain Holidays
Self-guided Mountain Biking breaks
Useful links for planning your trip to Scotland
Email us if you think we can help plan your vacation in Scotland – we can hit all the Highland hotspots and include some off the beaten track surprises you might not know about.
For inspiration check out our  and our  account.
Walking Ice Axe leashes – to have, or not to have.
Many gear shops will automatically sell you a leash as an essential and permanent accompaniment to your ice axe. Here we look at the pro's and con's of having a leash on your walking/general mountaineering axe. We discuss when and where it is appropriate to use one.
The fear of losing an Ice axe
There is at least one recorded instance where loosing grip of the axe during a sliding fall resulted in head injuries due to the axe flailing uncontrollably at the end of a leash. Rather than relying on a leash to retain possession of your axe, the emphasis is on instilling the mental capacity of not letting go.  The hand holding the head of the axe can pivot around the head but the grasp should remain the same. It's also about developing that mental ability of properly securing your axe should you need to put it down.
Trip hazard
Except when cutting steps down slope, you should always carry the axe in the up hill hand. On a zig-zag ascent or descent, the axe is repeatedly swapped from one hand to the other to maintain it in the uphill hand. Having to swap the leash from one wrist at every turn is cumbersome and time consuming. Wrapping the leash around the head of the axe isn't a secure solution either. There is the risk it can start to dangle with resultant hazard of a crampon point catching and causing a trip.
Photo caption: cutting steps in the Cairngorms on a winter skills course with Scot Mountain Holidays
Step cutting
This is where a leash is desirable especially if you are cutting into hard snow or ice. Wet gloves, cutting the steps too vigorously, etc can all increase the chance of loosing grasp and this is where a leash comes into its own.
Conclusion
For winter hill walking, a leash should be minimalist, light weight and quickly attached and detached from the head of the axe. The simplest way is to make a loop in the attachment end of the leash. Thread the loop though the hole in the head of the axe. The other end of the leash is then threaded through the loop (Larks footed) and pulled tight. Store the leash in an easily accessible place like a jacket pocket and attached to the head of the axe when required.
Useful links:
Have fun in the snow: 
Snow related activities for kids: 
Family fun in the snow: 
Free mountain weather service: 
Met Office forecast for the hills: 
Scottish Avalanche Information service: 
USEFUL BLOGS
How to ice axe arrest: https://scotmountainholidays.com/blog/skills-how-ice-axe-arrest/
Best practice: how to build a snow hole in Scotland: https://scotmountainholidays.com/blog/best-practice-building-snow-hole-scotland/
How not to get lost – the art of navigation: https://scotmountainholidays.com/blog/hiking-how-not-get-lost-art-navigation/
Top 10 winter skills tips (for Scotland): https://scotmountainholidays.com/blog/top-10-winter-skills-tips/
How to prepare for a mountain challenge: https://scotmountainholidays.com/blog/classic-ridges-and-horseshoes-hiking-tips/
Which boots to choose for winter: https://scotmountainholidays.com/blog/which-boots-choose-winter-walking/
How to choose a walking ice axe: https://scotmountainholidays.com/blog/how-choose-walking-ice-axe/
How to predict snow: https://scotmountainholidays.com/blog/how-predict-snow-uk/
EXPEDITIONS FROM SCOT MOUNTAIN HOLIDAYS: https://scotmountainholidays.com/activities/mountain-challenges/
SKILLS COURSES FROM SCOT MOUNTAIN HOLIDAYS: https://scotmountainholidays.com/activities/mountain-skills-courses/
WINTER WALKING HOLIDAYS FROM SCOT MOUNTAIN HOLIDAYS: https://scotmountainholidays.com/activities/walking-holidays-uk/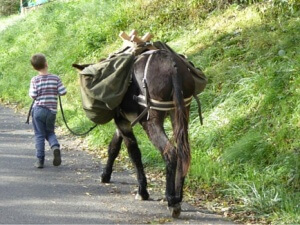 Trekking with a donkey in France
When we decided to start a family, as with most people, embarking on this momentous change for the first time, we had no idea of the fundamental effect it would have on all aspects of our lives. Seven years down the line, we're getting used to the prescence of this extra person in our daily routines, but we still were still looking back to those glorious days of freedom when we were able to get out hiking. Then we were introduced to "donkey trekking". It's not a new idea: witness Robert Louis Stevenson's book "Travels with a donkey" published in …., but it was a new concept to us. We could still go hiking but we would be able to cover decent distances, get out for more than one day and most importantly not have to listen to much (if any …"are we nearly there yet?", " how much longer?" etc)
We started to research and eventually (partly because we were tied to dates in October) settled on a company in France, close to Beziers. It ticked all the boxes: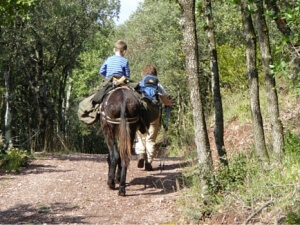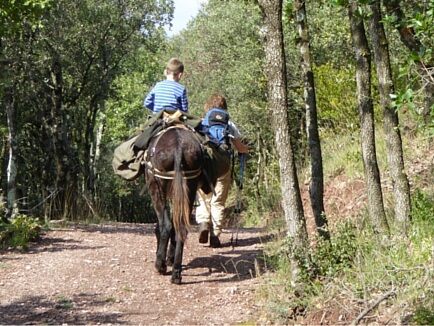 1. a donkey to porter baggage (and tired child)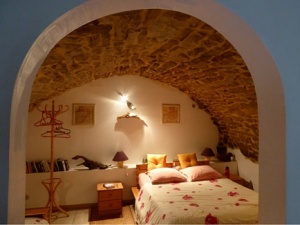 2. all our accommodation booked in advance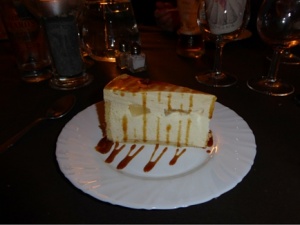 3. all our meals pre-arranged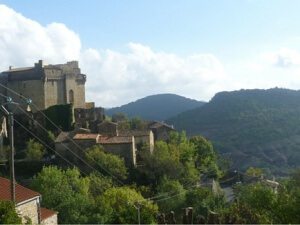 4. Map and route pre-organised to see the best of the area
5. All we had to do (once we had made payment) was to turn up and hike.
Are you sold yet?
A donkey can carry up to 40kg of gear or 2 x 10kg bags and one young child.
Why travel?
This is the question asked by far and few between, yet still questioned. For those who are more comfortable at home and don't enjoy the thought of dragging bags across countries. Well, we are here to convince you that travelling is about so much more.
Travelling can offer something for everyone, no matter who you are, what you do or what you're interested in. The world is literally at your feet. We travel for culture and we travel for different food. We travel to meet people, but most of all we travel for experience.
Why travel Scotland?
Personally we think Scotland has something to offer for everyone. You'll quickly discover Scotland is a wonderful destination for travellers. You'll learn fascinating history, experience food and drink that will comfort and challenge you and enjoy lively music. But best of all, what Scotland can offer is the scenery. Whether you're a wildlife enthusiast, enjoy quiet country strolls, challenges mountain hikes or crystal clear lochs. You name it; you can experience it in Scotland. And that is what travelling is really about. The experience.
Experience made easy
Understandably, travelling can be a little daunting for those not fully comfortable with it. But it's certainly made easier for you when holidaying with Scot Mountain Holidays. We understand how stressful planning holidays can be and have packaged our tours to remove the hassle for you. All you need to do is select a tour; and it's as simple as that. All our packages are inclusive of all meals, accommodation and transport, and in a group atmosphere; it's perfect for a first time traveller.
The perfect recipe
Still unsure if travelling is for you? Consider the amazing experiences Scotland has to offer you in both activities and relaxation. Combine this with Scot Mountain Holidays stress free holiday packages and you have the ideal destination, and the perfect travelling experience.
Now you may have heard or even believe the rumour floating around that Scotland's mountains aren't considered real mountains. Well we are here to put that rumour to bed once and for all. Scotland is a hikers paradise, and home to some of United Kingdom's best climbs.
From large to small, experience Scotland's mountains
Scotland, the land of mountain and hills truly has something for everyone. No matter what your fitness level, or what kind of challenge you're after you'll find it in Scotland. Scot Mountain Holidays offers hiking trips ranging from easy to challenging and will guide you to the best peaks Scotland has to offer.
Known as the highest peak in the United Kingdom, there is of course Ben Nevis. But in additional to this, there are hundreds of other peaks worthy of a mention. The next highest peaks in Scotland are all in the Cairngorms, making Fraoch Lodge, the home of Scot Mountain Holidays the perfect base. If wanting to explore the Cairngorms there are a number of tours to choose from, for families and individuals. Depending on the duration, season and additional challenges, options include, The Gentle Giants, Easter Snowshoeing in the Cairngorms and Cairgorms discovery. For additional guided walking/hiking option in the Cairngorms check out Scot Mountain Holidays tours.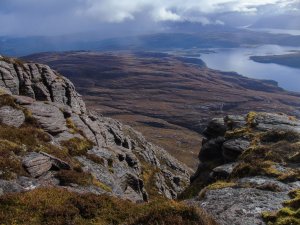 Although the Cairngorms have five of the highest peaks in Scotland you are still rich for choice upon leaving the national park. Skye has a stretch of peaks unlike anything else in the United Kingdom and the views will leave you breathless. Tours such as Superlative Skye are thorough, informative and perfect for the keen hiker. The Munros is another must do hike and a speciality of Scot Mountain Holidays.
So for those who think Scotland doesn't have real mountains, we suggest you come and experience them for yourself. There are a range of options, challenges and seasons that'll suit all walks of life.