Coming to Scotland with teenagers? You might have some concerns. Travelling with teenagers can be challenging. You're trying keep them happy and entertained and off their screens for at least part of the day. Scotland's largest national park is definitely a "must" for you and your teenagers, especially in these post COVID times.
The Cairngorms offers a wonderful range of activities to tempt even the most cynical teen away from their screen. There's so much for them (and you) to enjoy in the wonders of the natural world.
General tips for travelling in Scotland with teenagers
There are a few general tips that will help engage your teens in your holiday to make the most of the beautiful Cairngorms
Involve them in the planning – show them maps, give them options, ask their opinions, get them to research and suggest ideas

Accept screen time – this is a part of their lives and keeps them entertained but more importantly connected to their friends – agree sensible ground rules

Channel their passion – if they love animals, photography, vehicles or art – find activities linked to what they enjoy
The Cairngorms offers a huge choice of activities and adventures for both you and your teenagers to enjoy – here are just a few highlights to start you off
Explore the mountains
From gentle hill walks to ascending the highest peaks, the Cairngorms are a natural adventure playground whatever your level of fitness – we've chosen some of our favourite family walks here. Or why not push deeper into the wilderness without sacrificing your home comforts on a glamping adventure, supported by your own Highland pack pony.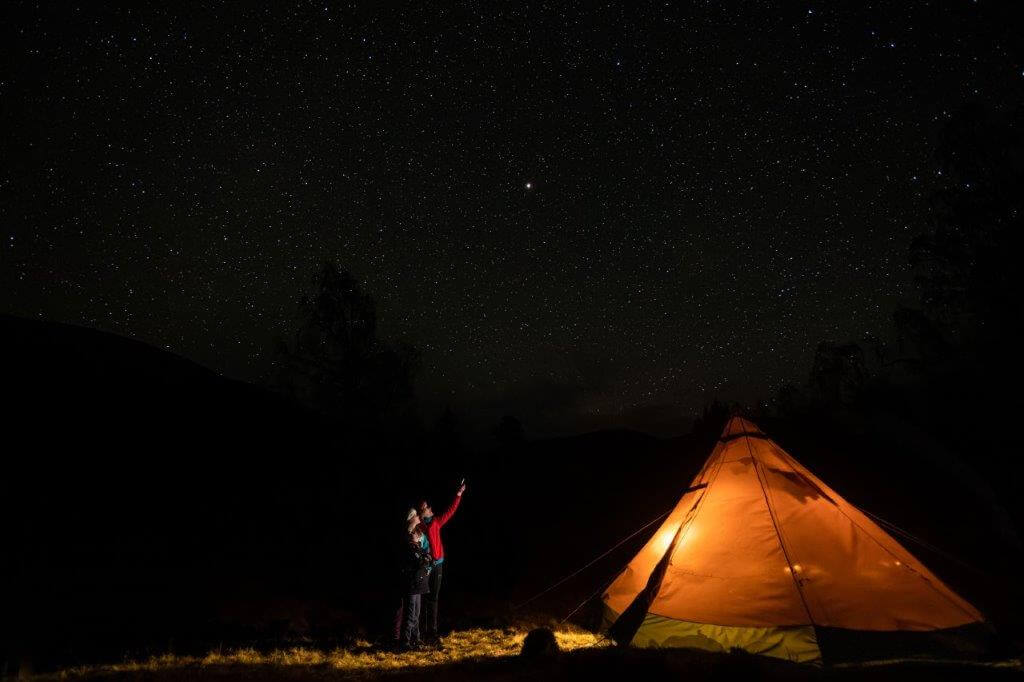 There are also a multitude of climbing options from small roadside crags and Treezone type adventures or Zipwire adventure park to multi-pitch mountain routes in the Cairngorm massif.
Teenagers may claim to be "over" wildlife parks and zoos, but just watch their faces as they see tigers prowling the woodland and polar bears padding across the hillside. Add wolves, red pandas and snow leopards into the mix and even the most cynical teenager will rediscover their sense of wonder at the natural world. With a combination of in-car safari and on-foot animal trails, the Highland Wildlife Park is a fabulous day out for the whole family.
For variety and exhilaration, Rothiemuchus is hard to beat. The estate has a wee bit of everything. You can go fishing or use their bespoke hides to take spectacular wildlife shots. Or for adrenaline junkies try the quad bikes, river rafting or gorge walking. There's something to satisfy even the most demanding teen. Combining the great outdoors with great activities is the perfect way to enjoy time outside as a family.
Watersports
With both Loch Morlich and Loch Insh within 30 minutes drive of Fraoch Lodge, even if you don't have your own gear, there are plenty of chances to try a bit of kayaking, sailing or SUP (Stand Up Paddleboarding).
The northern Cairngorms are also surprisingly close to the beach, particularly if you include Loch Morlich beach. You can also visit the sea and go dolphin spotting within an hour's drive.
Mountain Biking
Trail centres and natural trails abound here. You can find almost any kind of biking: cycle round lochs, up mountains and improve your skills on all grades of route. You can ride for minutes or for hours. Check out the options at Glenlivet Bike trails and Laggan Wolftrax. With the explosion in e-bikes, you can access almost any route including the more famous long distance high level routes like the Burma Road
Every day in the Cairngorms can be an adventure.  You can just enjoy the wilderness or enjoy the views. Or go and  discover the wildlife or ride a Segway; there's such a wide variety of activities, sights, and pursuits. With a little preparation, some energy, agreed time off screens and an extensive selection of snacks, we are confident that there's no better place for you and your teenagers to enjoy together.
There's a ton of stuff we haven't mentioned: the Highland Folk Museum, Leault Farm sheepdog demonstrations, Ballindalloch Castle, and more: check out our family adventure for more choices.
If there is really too much to choose from, do give us a call and we'll put a plan together for you to fit in as much as possible.